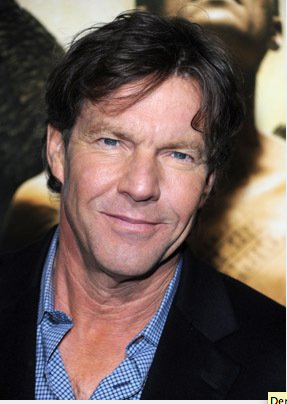 THE TENT, PORTSMOUTH, NH – Chase Bailey's production company Left Bank Films is pleased to announce that it has acquired the feature film rights to the novel THE TENT, written by Gary Paulsen.
The Tent is a story of faith, family, truth and redemption set in West Texas in the early 1970s. The story centers on the relationship between a father and a son. At a time when jobs are hard to find and opportunities scarce they strike out on the road only to be challenged by avarice and manipulation but ultimately discover the meaning of faith and truth. In the end it is up to the son to save his father.
Dennis Quaid (The Rookie, The Day After Tomorrow, Soul Surfer) is attached for the role of the father, and the project is actively seeking a director.
The team behind The Tent includes Production Company Left Bank Films; Executive Producers Chase Bailey (The Libertine, Drunkboat) and Alan Somers (Samantha, Mortuary, Elf Man); Producers Brett Cullen (Apollo 13, The Replacements, The Dark Night Rises), Scott Mednick (300, Where the Wild Things Are, We Are Marshall) and Kevin Foster (On Thin Ice). Screenwriter Richard Leder (The Bad Son, One True Love) will pen the adaptation of the novel.
You can track the film's progress on its website http://leftbankfilms.com/thetent.html, on Facebook at http://facebook.com/thetentmovie and on Twitter @thetentmovie.
Production Contact:
Chase Bailey, Left Bank Films
Media and Marketing Contact:
Leslie Poston, Magnitude Media
800-501-4049 phone