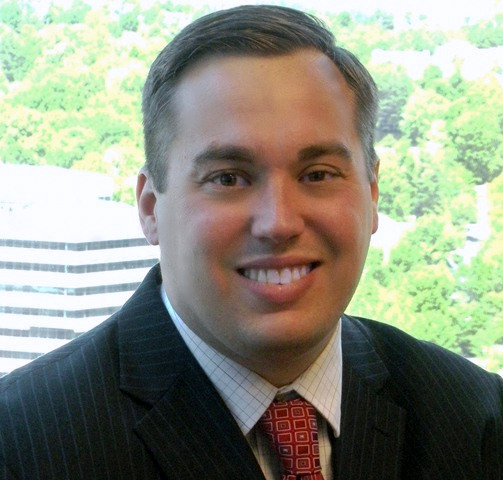 UHY Advisors, Inc. today announced the appointment of James Phelps as Consulting Manager. Phelps will be based in the Atlanta office, serving UHY clients nationwide. He brings more than 12 years of exceptional experience in management and professional consulting on complex manufacturing operations, sales optimization and supply chain management. He reports to UHY Advisors' Managing Director in the southeast, Frank Fenello.
"James Phelps' background in process improvement methodologies, coupled with his strong technical knowledge, makes him a highly qualified new addition to the UHY Advisors team," said Frank Fenello.
Nationally, UHY Advisors is one of the top 25 professional services firms specializing in business consulting and tax services to public and private companies in the Fortune 1000 and middle market.
Phelps' professional skills include:
Training and experience in Six Sigma and Lean Manufacturing Principals
Strength in managing full life cycles for multifaceted, multi-site projects and programs
Expertise in team development and executive coaching
Delivering sustainable and on-time financial, productivity and product quality improvements through tailored process redesign
Identification of lost/non-value-added time and drill-down financial analysis
Prior to joining UHY, Phelps worked for Alexander Proudfoot Company as a Senior Process Consultant and Installation Manager. Phelps began his career working for Ford Motor Company as a Regional Controller and Senior Financial Advisor.
Originally from Cincinnati, Ohio, Phelps lived in Michigan, Florida and North Carolina before settling in Atlanta eight years ago. He earned Bachelor of Science and Master of Public Administration from Jacksonville State University and is currently in the Master of Business Administration program at the University of Phoenix. He lives in Alpharetta, Georgia with his wife Theresa and their four children.
About UHY Advisors
UHY Advisors, Inc. delivers professional financial, tax and business consulting services to companies ranging from mid-sized to Fortune 500 in size and complexity. The firm's innovative Management Consulting practice maximizes clients' financial and operational functions to transform their performance and profitability. UHY's Tax practice provides clients with comprehensive tax preparation and planning services. The firm's Enterprise Risk Advisory Services practice protects and manages clients' information technology security and risk.
Accounting Today ranks the firm as one of the Top 20 professional services firms in the nation and in 2011 the firm was named one of the "Best Places to Work in Atlanta" by Atlanta Business Chronicle.
The firm provides these services through wholly owned subsidiary entities that operate under the name of "UHY Advisors" from offices across the United States. UHY Advisors, Inc. and its subsidiary entities are not licensed CPA firms.
UHY LLP is a full service national accounting firm with international resources and a broad range of services that include: SEC audits, internal audit and Sarbanes Oxley reporting as well as turnaround and transaction services. These additional services have been part of the growth of UHY and its commitment to meet the demands of its many clients. UHY LLP is a licensed independent CPA firm that performs attest services.
UHY Advisors, Inc. and UHY LLP are U.S. members of Urbach Hacker Young International Limited, a UK company, and form part of the international UHY network of legally independent accounting and consulting firms. "UHY" is the brand name for the UHY international network. For additional information please visit us on the Web at www.uhy-us.com.
Contact: Mitch Leff, 404-861-4769, mitch@leffassociates.com