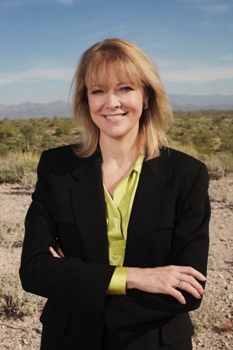 Dr. Susan Wilder, founder of the Scottsdale family practice LifeScape Medical Associates and the Scottsdale concierge medical practice LifeScape Premier, is pleased to announce the addition of a new team member to the location's cutting edge medical facility. Starting May 1st, 2012, esteemed gynecologist and homeopathic physician Dr. Kathleen Fry began seeing patients at her new offices located within the LifeScape medical complex on Bell Road and the 101 freeway.
A conventionally trained physician with an unconventional story, Dr. Fry adds a new chapter to the book by relocating to LifeScape's modern offices where she will join the ranks of the best doctors in Phoenix assembled under one roof. A specialist in women's health with over 25 years of clinical experience, Dr. Fry offers holistic healing using homeopathy, nutritional supplements, stress management techniques, bio-identical hormone replacement therapy and surgery, when ultimately necessary.
A true practitioner of integrative healthcare, Dr. Fry's approach complements the all-encompassing philosophy of LifeScape's "whole health for a whole life" as she endeavors to minimize the use of pharmaceutical drugs whenever possible and uncover the root cause of patients' medical manifestations. Dr. Fry is often able to help women avoid invasive procedures such as endometrial ablation or hysterectomy by addressing the underlying cause of common problems like abnormal menstrual bleeding.
"We're thrilled to have Dr. Fry in our offices and welcome her patients to our doors as well," states LifeScape founder and CEO Dr. Susan Wilder. "Although her practice is independent from LifeScape, we are fortunate to have her expertise on site and look forward to a mutually enriching experience for us and our patients."
For more information about LifeScape Premier, please visit http://www.lifescapepremier.com for more information about Dr. Kathleen Fry, please visit http://drkathifry.com/.
LifeScape Premier is an innovative Scottsdale family practice serving all ages. Our vision is "whole health for a whole life," which means we work in concert with you and your family to get you on a path to health, wellness and true vitality. Our comprehensive suite of medical services, skin care, diet and nutrition and family medicine are offered by award-winning physicians and an unparalleled staff.
# # #