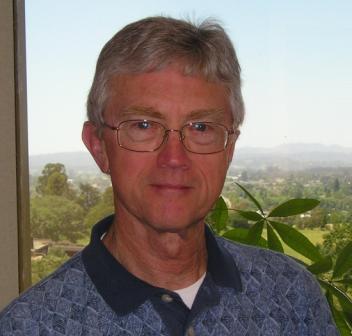 A standing ovation erupted when long-serving Santa Rosa Club Treasurer, Cecil Humes was announced as the 2009-2010 Rotarian of the Year. Cecil has been a member of the Santa Rosa Rotary Club for 27 years and he has served as their Club Treasurer for over 14 years.

Cecil is the firm's tax partner. His expertise is directed primarily to advising clients on:

* tax matters
* income tax impact
* estate and gift tax
* compliance issues

As the firm's pension and profit sharing plan specialist, Cecil develops plans and performs plan administration for many of the firm's defined contribution plan clients. He also works with many of the firm's clients on employee benefits planning.

Cecil joined Linkenheimer in 1964 after graduation from San Diego State University with a major in accounting. He has completed many graduate tax courses at Golden Gate University in San Francisco.

In 1969 Cecil became a partner in the firm. From 1976 - 1983, he served on a statewide committee for the California Society of CPAs on insurance coverages for accountants, including two years as chairman.

From 1984 - 1986, he served on the American Institute of CPAs national committee for insurance coverage's for accountants.

Cecil and his wife Gerry have three adult sons.