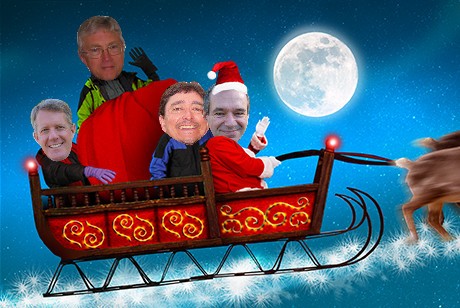 This year, Linkenheimer LLP CPAs & Advisors decided to forgo their annual Christmas party for the opportunity to serve the community that has been so good to them over the past 75 years. The Redwood Gospel Mission and the Salvation Army teamed up to provide meals, clothing, groceries and other necessities to over 5,000 who needed assistance in our community.

Linkenheimer's partners, staff and family served at the Christmas event that took place at the Sonoma County fairgrounds on December 23rd, 2009. The staff worked in the kitchens, clothing distribution, food hall and face painting areas.

In addition to volunteering at the Redwood Gospel Mission Christmas event, Linkenheimer also made numerous donations to local charities in the name of their clients.

Linkenheimer feels blessed to have been a part of this exceptional Christmas event and we are grateful to the community for allowing us to serve you for the past 75 years.