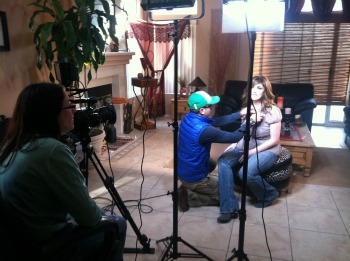 Contact: Lisa Cash Hanson
Cell : 702-300-4475
Email lisa@mompreneurmogul.com
Lisa Cash Hanson has been a professional singer most of her life. Touring the world as some of the most famous celebrities of our day Marilyn Monroe & Shania Twain to name a few - She was a former Las Vegas Celebrity Impersonator. Her clients included Chuck Schwab, Larry The Cable Guy, IBM, Allstate, and many others.
Lisa recently became a mom and joined the ranks of popular bloggers and social media consultants.
Her blog Mompreneur Mogul gained notoriety quickly and Lisa was featured on Yahoo! Shine with over 60 Million monthly users, named Circle of Moms Top 25 Mom Tech Blog, Listed as Blogtrepreneurs Top 40 Mompreneurs To Follow On Twitter alongside Scary Mommy & Dooce,.
Lisa recently released a best selling book for mom bloggers aptly titled "Get Famous The Most Amazing Mom Bloggers Resource On The Planet"
She is the founder of "Women Entrepreneurs Who Change The World" A powerful LInkedIN group where inspiration abounds and founder of Mompreneur Mogul.
Lisa hosts a weekly Vlogging show filled with Questions and Answers from her readers
She has consulted for major social media companies, business owners and of course bloggers.
Mompreneur Mogul
is a mix of Business and Inspiration where women come to gain tips for becoming an entrepreneur and numerous ideas for blogging. A few guys hang out there as well.
Get Famous is available on
Amazon Kindle Edition
And on her blog here.
"Get Famous"
She's a dynaminc speaker that educates and inspires her audience.
####
Visit her press page
HERE
for more information or to contact lisa for Press, & interviews email lisa@mompreneurmogul.com
www.LisaCashHanson.com
lisa@mompreneurmogul.com