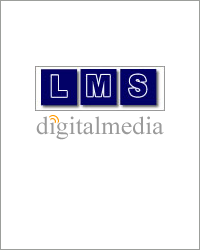 LMS Digital Media (LMS) and Krausneck Yacht Consulting from Germany announce a joint venture to provide a complete suite of services to support boat buyers and boatbuilders during yacht transactions in Turkey covering design, ownership structuring, finance, escrow and project management.
Krausneck Yacht Consulting established in 1992, a German based boat building and brokerage firm is offering its clients a unique opportunity to reach highly competitive boatbuilders in Turkey supported by a comprehensive set of services provided by LMS to provide PR and marketing.
The delivery of LMS - Krausneck's services follow a well thought out process that starts with an initial consultation to establish the clients requirements for the design of the vessel and introduction to naval architects, followed by professional advice on ownership structuring and transaction management. The transaction management takes place under the Secure Transaction Framework, which is operated by one of the worlds leading trust companies to offer yacht buyers more security during international yacht transactions.
Mr. Joerg Krausneck the principle of Krausneck Yacht Consulting said "We are delighted to be working with LMS in Turkey and an international service provider to support this key initiative at such an early stage. We are responding to an integral market need in the international marine sector and our escrow service helps to provide security and transparency to both the boatbuilders and the yacht buyers".
Krausneck added: "We are aware of the issues faced when building vessels outside the European Union and have carefully selected world leading service providers to work with allowing us to offer a competitive and efficient service in line with the current market requirements".
Mr. Krausneck went on to say "The boatbuilding market is currently buoyant in Turkey which has driven us to conduct research and due diligence on a select number of boatbuilders. The boat yards in Turkey we have chosen to represent operate to MCA and CE standards and have very impressive track records and references."
About Krausneck Yacht Consulting
Krausneck Yacht Consulting
has been serving clients since 1992 in Germany. The company specializes in yacht acquisitions and sales and provides a comprehensive suite of services to provide transparency and security during international yacht transactions.
Contact:
Joerg Krausneck
Krausneck Yacht Consulting
Phone: +49 (0) 9122 8098218
Mobile: +49 (0) 9122 8098217
Email: yachticus@aol.com
Legal Marketing Services
Legal Marketing Services
Turkey is a leading provider of innovative communications and marketing services, enabling organizations to connect and engage with their target audiences worldwide. Through multi-channel distribution networks, audience intelligence, targeting, and measurement services, LMS helps corporations and organisations engage in rich, timely and dynamic dialogue with the media, consumers, policymakers, investors and the general public. Utilising LMS's industry-leading communications and marketing services, its customers build brands, generate awareness, impact public policy, drive sales, and raise capital.
Contact:
Jonathan Bowker
Legal Marketing Services
Phone: +90 (0) 252 645 2313
Mobile: +90 (0) 541 513 5117
Email: jonathan.bowker@lmstr.com