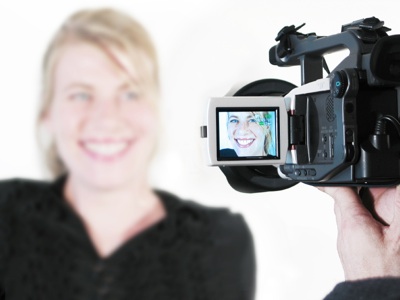 TURKEY - Avante Media (UK) an International Media Consultancy collaborate with LMS Digital Media (Turkey) to bring the awesome power of video marketing to Turkey. The new service branded "
www.promotetr.com
" will increase profitability by producing and delivering across the Internet and major international TV newsrooms high quality video content to reach carefully targeted global audiences.
Innovative video will exploit the immediacy and impact of Google, YouTube, Newswires, Google Display Network and Social Media channels. But clients will be able to use the expertly shot footage in scores of other ways to promote their products and services.
The unique collaboration involves media relations consultant George Dearsley and digital media marketing consultant Jonathan Bowker, offering a structured route to market for Turkish companies by leveraging the potential of web, major global TV newsrooms and print communications to build links with international companies and consumers.
Jonathan Bowker, digital media marketing consultant, based in Turkey said "Yacht builders, marinas and marine services companies are the first to benefit from this exciting initiative and will be broadcast by BBC World News in November"
"The idea of Turkish companies using video for marketing is still relatively new. But the combination of TV and Internet is an unparalleled marketing tool for reaching customers quickly and dynamically.
"YouTube is now the world's second largest search engine on the web, after Google, with monthly pageviews of 5.3 billion (according to comScore June 2009).
"Companies can post their video content to YouTube or other sites and send people a link to the content, hoping it becomes viral. But for companies needing to target specific industry sectors that simply isn't good enough.
Mr Bowker founder of
Promote TR
, who also represents leading internet marketing companies YachtWorld & Boats.com and PitchEngine added: "Companies need to maintain their profile and deliver their media content with the same care and attention that they apply to their products and services. Quality is key.
"Outsourcing their video production, management and distribution to a team of international media experts, allows Turkish companies access to a combination of highly optimised online video distribution networks and the major global TV newsrooms.
"With this service Turkish companies will be highlighted every time someone searches the internet for related keywords or search terms.
"After two years of market research, we are proud to be in a position to assist with increasing the global exposure of Turkish companies through broadcast media. With our production team and powerful online network, combined with over 30 years of media relations experience, we are confident we can deliver worldwide awareness of today's Turkish industry leaders."
The Video Production & Promotion service includes: Video Production - Creating footage and content for your campaign
? Film schedule
? On site filming (equipments manufacturers, service providers etc)
? Video interviews with your key personnel and specialists
? Supporting photographic stills of the production
Post Production - Preparing content for distribution
? Selecting appropriate footage for your campaign
? Editing your project with voice over and copyright approved sound
? Production of your movie
?Draft supporting content
? Upload your media content to Maritime Media Social Media Network
? Build digital media campaign for your specific related keywords and search terms
Distribution - Distributing your content
? Publish your media content via Social Media Networks (multimedia news, video, image and content web sites)
? Online distribution of your news to over 5,000 prominent news websites, on-line portals, global databases and 100,000 profiled journalist and bloggers
? Send news release via newswires to media contacts
? Email publications and blogs
? Launch digital media campaign
Analytics and Reporting - Reporting on the campaign performance
? Report views of all media content
? Report on online news release distribution
? Report on newswire distribution
? Report on email to marine publications and blogs
? Analytics on digital media campaign
For more details contact:
Jonathan Bowker
Founder Promote TR
Tel: +90 (0) 252 645 2313
Gsm: +90 (0) 541 513 5117
Email: media@promotetr.com
Web:
www.promotetr.com
Twitter:
www.twitter.com/JonathanBowker
Facebook:
www.facebook.com/Jonathan.Bowker
Skype: JonathanBowker