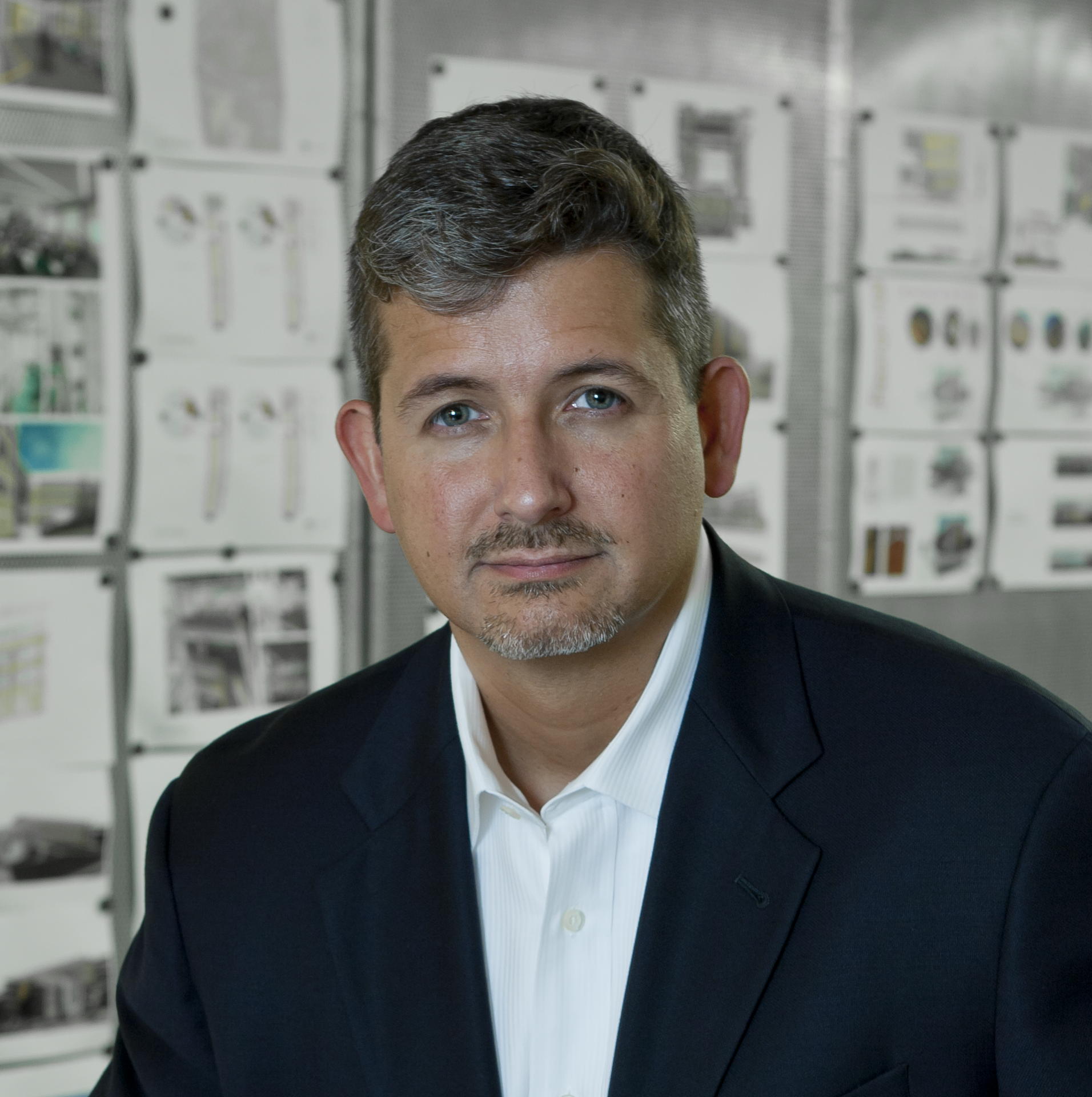 Don Bush, AIA, LEED AP Principal & Leader of the Science & Technology Practice Area Lord, Aeck & Sargent photo copyright Jonathan Hillyer / Atlanta

Don Bush, AIA, LEED AP Principal & Leader of the Science & Technology Practice Area Lord, Aeck & Sargent photo copyright Jonathan Hillyer / Atlanta
ATLANTA –
Lord, Aeck & Sargent
(LAS) today announced it has brought industry veteran architect Don Bush on board as a principal and leader of the firm's science and technology practice area. Bush brings the firm nearly 20 years of deep expertise focused on science and technology project design and delivery with particular expertise working on higher education and government research facilities.
Most recently, Bush was with Smith Carter Architects and Engineers, where he was market leader for higher education and civilian government, and earlier, with Cooper Carry, where he was an associate. His responsibilities have included science and technology project leadership, programming, laboratory planning, and the design of research and educational facilities for universities, government agencies and research institutions.
Among the many research projects on which Bush has worked are the design of several research laboratories at the Georgia Institute of Technology's Marcus Nanotechnology Building; the programming, design and laboratory planning of the School of Forestry & Wildlife Sciences at Auburn University; and a continuum of projects comprising Emory University's Science Commons, a campus precinct that co-locates the departments of chemistry, psychology, environmental studies, computer science, physics and mathematics.
"Don is going to be a terrific addition to our science group and to our entire team here at LAS," said Joe Greco, president. "His wonderful enthusiasm for his work along with his extensive experience make him a great fit for our organization."
"Lord, Aeck & Sargent is a firm I've highly regarded for a long time," Bush said. "It's a very well-known and respected firm and a recognized leader in science and technology, especially in higher education. Joining LAS is a natural affinity with my career. It's an incredibly appealing opportunity for me to lead the science and technology practice area here and one that I'm very excited about."
Bush, a LEED Accredited Professional, is a member of the American Institute of Architects, the Society for College and University Planning and the American Biological Safety Association. He earned his bachelor's and master's degrees in architecture at the Georgia Institute of Technology.
About Lord, Aeck & Sargent
LAS is an award-winning architectural firm serving clients in academic, historic preservation, scientific, arts and cultural, and multi-family housing and mixed-use markets. The firm's core values are responsive design, technological expertise and exceptional service. Recently, the firm has appeared twice on
Architect
magazine's "Architect 50" ranking of U.S. architecture firms based on profitability, sustainability and design quality. Lord, Aeck & Sargent has been awarded more than 55 national distinctions, including four R&D Magazine Laboratory of the Year and Special Mentions Awards as well as multiple AIA Honor Awards for Excellence in Architecture for its work with a wide variety of clients. Lord, Aeck & Sargent has offices in Ann Arbor, Michigan; Atlanta, Georgia; Austin, Texas; and Chapel Hill, North Carolina. For more information, visit the firm at www.lordaecksargent.com.
# # #
NOTE: photos of Don Bush are copyright Jonathan Hillyer / Atlanta