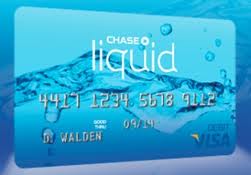 JP Morgan Chase is the most recent issuer to enter the prepaid market.
Today, Chase announced it will test a reloadable prepaid card called
Chase Liquid in approximately 200 branches, and if successful, will roll
out the product nationally this summer.
Chase, the largest U.S. lender in terms of assets, enters a market that is
growing in popularity. According to Javelin Research, prepaid use grew
18% in 2011 compared to 2010. In June 2011, American Express
introduced a prepaid card, as did financial advisor Suze Orman this January.
Historically, two of the drawbacks to prepaid cards are the high fees
associated with their use and the inability of the cards to help consumers
build their credit scores.
Chase Liquid has a flat monthly fee of $4.95. Customers will not be charged
for making withdrawals and deposits at Chase ATMs and branches, for
checking their balance or for speaking with a customer service representative.
Many prepaid cards are marketed to unbanked consumers or those that
have damaged credit. Now major issuers may be entering the market for
another possible reason.
"When the Durbin Amendment went into effect in October, banks suffered
a severe revenue loss since the interchange fee that retailers have to pay on
debit card transactions was basically cut in half," says Bill Hardekopf,
CEO of LowCards.com. "Banks have scrambled to come up with other
revenue streams to make up for this lost revenue. A number of major card
issuers are turning to prepaid cards. One reason could be that the interchange
fee on prepaid cards is not controlled by the Durbin Amendment."
LowCards.com simplifies the confusion of shopping for credit cards. It is a
free, independent website that helps consumers easily compare credit cards
in a variety of categories such as lowest rates, rewards, rebates, balance
transfers and lowest introductory rates. It also gives an unbiased ranking
and review for each card. The LowCards.com Complete Credit Card
Index is the most objective and comprehensive resource on the Internet which
allows consumers to compare rates for over 1000 credit cards offered in this
country. Created by Hampton & Associates, the company has been analyzing
the credit card industry and supplying objective websites on various consumer
expenses for twelve years.
For more information, contact Bill Hardekopf at 1-800-388-1910 or
billh@LowCards.com.