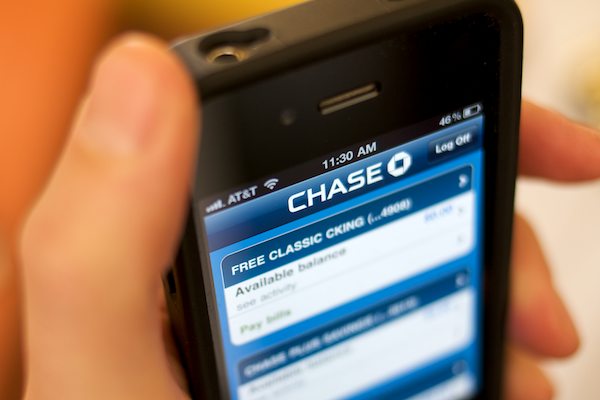 Using a mobile device to access your bank account is not only convenient,
but it appears to be helping consumers better manage their finances.

A new Federal Reserve study, Consumers and Mobile Financial Services,
shows that mobile phones and Internet access are in widespread use and
changing the way that consumers access their financial services.

According to the study, 21 percent of mobile phone owners have used mobile
banking in the past twelve months, and an additional 11 percent think they
will probably use it within the next year.

Two-thirds of mobile banking users say they used their mobile phone to check
an account balance or available credit before making a large purchase in the
past twelve months. Of this group, 59 percent say they did not make a purchase
due to the amount of money or available credit in their bank account.

One-third of mobile banking users say they receive text message alerts from
their bank, and a majority of this group receives alerts for a low balance.
Nearly all of mobile bankers report taking an action after they received a
low-balance text alert from their bank. They either transferred or deposited
money into the account, or reduced their spending.

"Instant access to account information can help households stay on their
budget," says Bill Hardekopf, CEO of LowCards.com. "Paying for items
with a credit or debit card has removed the pain of handing over cash,
which makes it easy to give in to impulse purchases and overspend.
Checking your account balance before you make a purchase not only
protects you from an overdraft situation, but it also gives you time to
consider if the purchase is worth making."

While mobile phones are a tool to help consumers access their bank
information, consumers seem to be hesitant to use their phones for mobile
payments. Only 12 percent of mobile phone users reported making a
mobile payment in the past twelve months.

According to the study, 87 percent of the U.S. population has a mobile
phone and 44 percent of mobile phones are smartphones.

LowCards.com simplifies the confusion of shopping for credit cards. It is
a free, independent website that helps consumers easily compare credit
cards in a variety of categories such as lowest rates, rewards, rebates,
balance transfers and lowest introductory rates. It also gives an unbiased
ranking and review for each card. The LowCards.com Complete Credit
Card Index is the most objective and comprehensive resource on the Internet
which allows consumers to compare rates for over 1000 credit cards offered
in this country. Created by Hampton & Associates, the company has been
analyzing the credit card industry and supplying objective websites on various
consumer expenses for twelve years.

For more information, contact Bill Hardekopf at 1-800-388-1910 or
billh@LowCards.com.