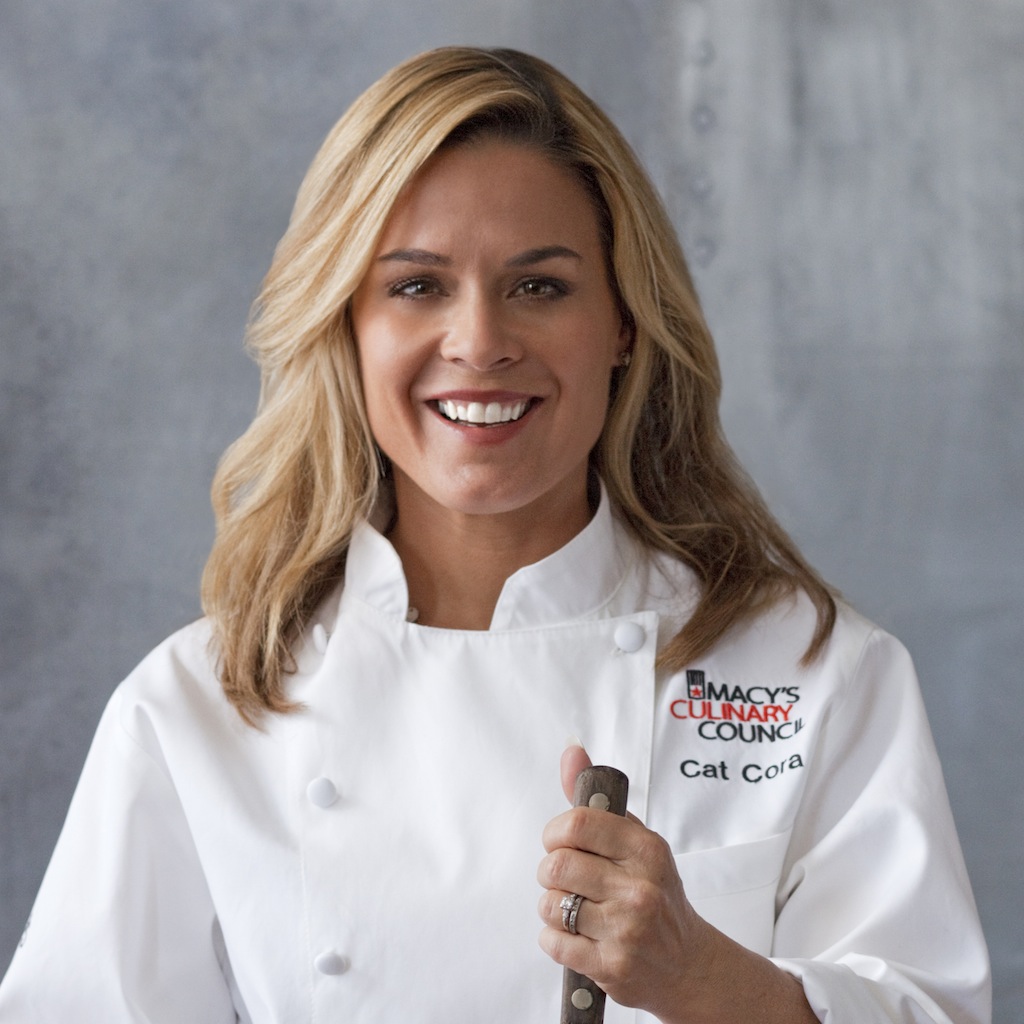 What:
Experience a taste of Southern hospitality as we welcome Macy's Culinary Council Chef Cat Cora to the stage and hometown favorite - Anthony Lamas. Together these chefs will bring our friends in Louisville a special cooking demonstration in honor of the 138th Kentucky Derby.

Come and enjoy a tasting from the chefs and take home their recipes for dishes like Chef Lamas Nuevo Latino Shrimp and Grits with a Chipotle Bourbon Orange Glaze and receive their personal culinary secrets. After the demo, cookbooks featuring both chefs will be available for purchase. Why not have Cat and Anthony sign a copy for you? And receive a complimentary Macy's Culinary Council Cookbook* with your $45 purchase in the Home Department.
*While supplies last.

Where:
Macy's Oxmoor
3rd Floor, Furniture Department
When:
Wednesday, May 2, 2012 at 7PM
RSVP: Please call Macy's Oxmoor at 502-423-3201.
About Cat Cora:
Chef Cat Cora is the first and only female Iron Chef on the Food Network. In partnership with Macy's she opened CCQ in Costa Mesa, CA and will co-host Bravos new reality series Around the World in 80 Plates, which premieres in May 2012.
In addition to her cooking accolades, Cat is a successful author and mother of four. To date she has three Best-Selling Cookbooks and most recently has authored children's books.
Outside of the kitchen, Cora founded Chefs for Humanity a charity dedicated to preventing hunger, reducing obesity and providing help to those in emergency conditions.
About Anthony Lamas:
Lamas was named one of the top chefs-to-watch by Louisville Magazine. He has been featured on Food Network and nominated in 2010 and 2011 for the James Beard Awards "Best Chef Southeast".
In 2005 Lamas opened "Seviche, A Latin Restaurant" where he received Four Stars by both the Courier Journal and Robin Garr. Seviche was named one of the "ten great places for Latino flavor and flair" in the country by USAToday. Lamas continues to be a strong supporter for meats and produce that are local and organic.
Taste of Derby
If you think you're ready for seconds, Chef Cat Cora will also appear at the Taste of Derby May 3rd. She will be serving sesame encrusted lamb meatballs with harissa yogurt, white bean tahini and crispy Mint.
For more information please visit the Taste of the Derby website.
About Macy's:
Macy's, the largest retail brand of Macy's, Inc., delivers fashion and affordable luxury to customers at more than 800 locations in 45 states, the District of Columbia, Puerto Rico and Guam. Macy's stores and macys.com offer distinctive assortments including the most desired family of exclusive and fashion brands for him, her and home. Macy's is known for epic events like Macy's 4th of July Fireworks® and the Macy's Thanksgiving Day Parade®, as well as spectacular fashion shows, culinary events, flower shows and celebrity appearances. Building on a 150-year tradition, Macy's helps strengthen communities by supporting local and national charities that make a difference in the lives of our customers.