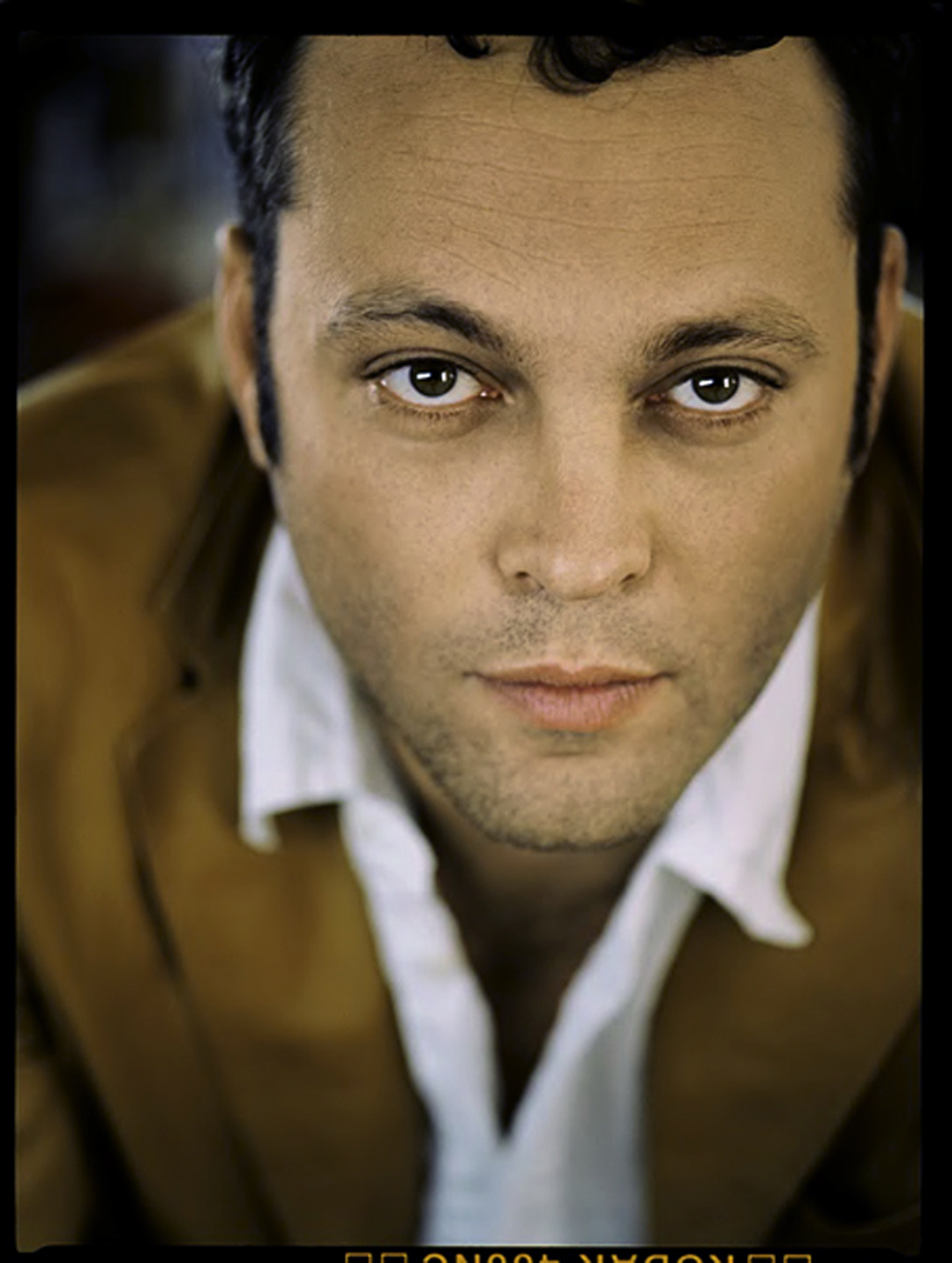 Las Vegas - Hollywood funnyman Vince Vaughn will bring his nationally acclaimed show, "Vince Vaughn's Comedy Roadshow," to the Mandalay Bay Theatre at
Mandalay Bay Resort & Casino
Friday, July 29. The show will be hosted by Vaughn and will feature live sketch comedy by Vaughn and special guest Faizon Love. Comedians Ahmed Ahmed, Owen Benjamin and Steve Byrne will perform their stand-up routines during the evening. The show is presented by Wild West Picture Show Productions and will start at 9 p.m.
Tickets priced at $125 and $110, inclusive of tax and fees, are now on sale at the Mandalay Bay Theatre box office and at all Ticketmaster locations (select Smith's Food and Drug Centers and Ritmo Latino). Ticket sales are limited to eight (8) per person. To charge by phone with a major credit card, call Mandalay Bay at (877) 632-7400 or Ticketmaster at (800) 745-3000. Tickets also will be available for purchase at
www.mandalaybay.com
or
www.ticketmaster.com
.
Chicago native Vaughn uses a potent combination of charm, charisma and creative acumen to offer a triple threat as an actor, producer and screenwriter. Vaughn starred in, wrote and produced the hit comedy "Couples Retreat," and starred in and produced "Four Christmases." The two films opened No. 1 at the box office and grossed more than $160 million worldwide. Vaughn also starred in the hit movies "The Break-Up," "Wedding Crashers," "Dodgeball: A True Underdog Story," "Old School" and "Be Cool." Vaughn first caught the attention of critics and audiences in the cult classic "Swingers."
Actor-comedian Love made his big screen debut in the comedy film "Fear of a Black Man" in 1993. That same year, renowned director Robert Townsend cast him in his superhero spoof "Meteor Man." Love hit the big screen in several more comedies in the 90s, including "Friday" with Chris Tucker, "A Thin Line Between Love and Hate" with Martin Lawrence and in Townsend's "B.A.P.S." Love gained further recognition in the high-profile comedies "Money Talks," "The Replacements" and "Elf." Vaughn and Love first co-starred in the independent classic film "Made," and shared the big screen again in the box office hit "Couples Retreat." A native of San Diego, Calif., Love is currently touring nationwide with his stand-up comedy show "I Got Love."
The first recipient of the Richard Pryor Award for Ethnic Comedy, Ahmed Ahmed was born in Helwan, Egypt, but came to the U.S. at a very young age and grew up in Riverside, Calif. In addition to traveling the globe, Ahmed is a paid regular at world-famous Hollywood comedy venues The Comedy Store and Laugh Factory, as well as the Comedy Cellar in New York City. He has appeared on CNN, "The View," "The Tonight Show with Jay Leno" and NPR, and can be seen in films and TV shows including "Iron Man," "You Don't Mess with the Zohan" and "Vince Vaughn's Wild West Comedy Show: 30 Days and 30 Nights - Hollywood to the Heartland." Ahmed recently added director to his credits with the release of his award-winning documentary "Just Like Us," now showing in theatres.
Hailing from Oswego, N.Y., Benjamin started his comedy career in music. Growing up with an opera singer father, Benjamin has played classical piano since childhood. His unique blend of comedy and music has made him a must-see at clubs and colleges across America. Benjamin has appeared as a regular on MTV's "PUNK'D," E!'s "Chelsea Lately," Comedy Central's "Live at Gotham," NBC's "Late Night with Jimmy Fallon" and has over 10 appearances on "The Tonight Show with Jay Leno." He was most recently seen in "Comedy Central Presents Owen Benjamin." Benjamin's feature film credits include "I Now Pronounce You Chuck and Larry" and "The House Bunny." His short films and web series, "Owen Benjamin Presents" and "Gaytown," have accumulated over 10 million hits.
Byrne, a Pittsburgh, Pa. native, has established himself as one of the premier stand-up comics of his generation. He has become a true international comedian, performing to sold-out crowds around the world. His first hour-long Comedy Central special, "Steve Bryne's Happy Hour," aired in 2008 to rave reviews. "The Bryne Identity," his second hour-long special on Comedy Central, takes an immensely funny look at how Americans identify themselves. Byrne has appeared on the big screen in "Four Christmases" and "The Goods: The Don Ready Story" and has made appearances on "The Tonight Show with Jay Leno," "Jimmy Kimmel Live!" and "The Late Late Show."
# # #
Media Contact:
Katharine Sherrer
MGM Resorts International Public Relations
(702) 650-7527
ksherrer01@mgmresorts.com