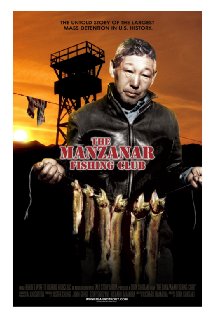 The highly anticipated documentary, "The Manzanar Fishing Club," will open on Friday, May 4 in three Landmark Theatres locations in the greater San Francisco Bay Area: the Embarcadero Center Cinema in the heart of the financial district, Shattuck Cinemas in Berkeley and the Aquarius Theatre in Palo Alto.

Six years in the making, the film chronicles the World War II Japanese American Internment from a unique perspective: through the eyes of those who defied the armed guards, barbed wire and searchlights to fish for trout in the surrounding waters of the Eastern Sierra.

The San Francisco Bay Area openings coincide with the start of Asian-Pacific American Heritage Month, which takes on added significance this year in that 2012 marks the 70th anniversary of the internment.

During the month-long celebration of the contributions of Asian-Pacific Americans to the country's past and future, it's important to remember the lessons of the internment. "My parents were reluctant to discuss such a painful chapter in their lives," said director Cory Shiozaki. "I vowed that someday I would make a film about the internment as a reminder that something like this must never happen again."

Nearly 70 hours of interviews were compiled with 26 surviving internees or their descendants, two MPs, two Rangers from the Manzanar National Historic Site, the preeminent Department of Fish and Game authority on the Eastern Sierra fishery and Dr. Arthur Hansen, one of the leading historians on the Japanese American Internment
"We did our utmost to thoroughly research this untold aspect of life at Manzanar," writer and co-producer Richard Imamura added. "And in the process, we were able to save these stories for future generations." (Copies of the interviews were donated to the California State Library and the Manzanar National Historic Site Interpretive Center.)
And now, 70 years after the stealth fishermen at the World War II Japanese American Internment Camp in eastern California first slipped past the armed guards, barbed wire and searchlights to find dignity and adventure fishing for trout in the surrounding waters of the Sierra Nevada, their story is finally reaching the big screen.
The Landmark Embarcadero Cinema Center is located at One Embarcadero Center, Promenade level, San Francisco, phone number (415) 267-4893; the Landmark Shattuck Cinema is at 2230 Shattuck Avenue, Berkeley, (510) 464-5980; and the Landmark Aquarius is 430 Emerson Street, Palo Alto, (650) 266-9260. Call theaters for showtimes.
A From Barbed Wire to Barbed Hooks LLC production, "The Manzanar Fishing Club" was directed by Cory Shiozaki from an original screenplay by Richard Imamura. The producers are Cory Shiozaki, Richard Imamura, Lester Chung and John Gengl. The executive producer is Alan Sutton.