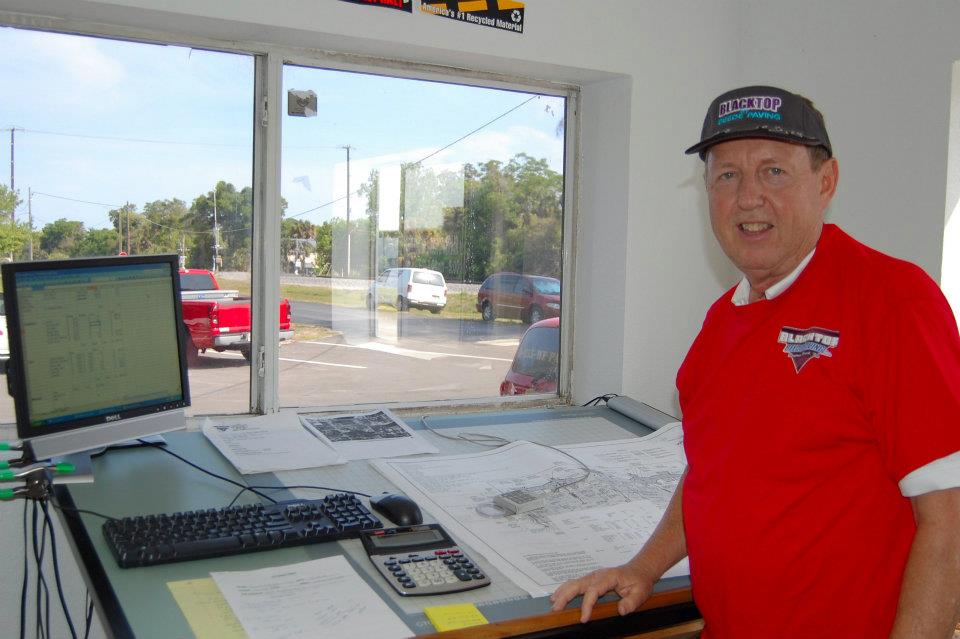 Contact: Phil Beede FOR IMMEDIATE RELEASE
386-427-8862/phil@blacktopbeedepaving.com DATE: April 17, 2012
Blacktop by Beede Paving Welcomes New Team Member
Edgewater, FL – Blackop by Beede Paving is proud to welcome Don Kesling, Sr. to their expanding team.
Kesling has joined Blacktop by Beede Paving as an industry estimator. Don holds a degree in Engineering Technology. He previously worked in road construction for seven years, for the Department of Highways for 11 years as a program supplier, and most recently, Ranger Construction for 26 years.
"Don brings a vast wealth of knowledge to his new position," says owner of Blacktop by Beede Paving, Phil Beede. "Since expanding the green side of our business with our asphalt recycler, we are seeing more bid requests coming in," Beede adds.
"I'm excited about joining the BlackTop team," says Kesling. "The company has an excellent reputation in the industry and everyone here enjoys providing the best service around," he added.
Blacktop by Beede Paving, Inc. specializes in residential, commercial or industrial asphalt paving projects. With over 30 years of experience in all phases of site work construction, they specialize in working with property maintenance companies, home owners associations, apartment complexes and more.
The company's newest offering is an environmentally friendly paving recycler. The recycler reuses materials in the asphalt. They also use polymer-modified MasterSeal™, in lieu of coal tar, which emits an unpleasant odor and leaves black tire marks from anyone driving over the paved road.
Blacktop by Beede services include concrete and site work, patchwork, resolution of ADA compliance issues, rework projects to mill/reclaim the existing surface, repairing deficient base issues, compact existing and new base, finish grade, and install new pavement in parking lots, long driveways and more.
The decorative division of Blacktop by Beede manages stamped imprinted asphalt. This type of asphalt leaves an impression, in a variety of styles and colors, that resemble brick pavers.
Owner Phil Beede is an I.C.P.I. concrete paver certified installer as well as a Level 2 Asphalt Paving Technician.
Blacktop by Beede Paving can be reached at 386-427-8862, or on their website at http://www.blacktopbeedepaving.com/. They can also be found on Facebook at https://www.facebook.com/BlacktopByBeedePavingInc.
# # #