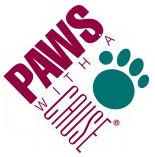 LANSNG, Mich.—Based on more than 46,000 votes from people around the state and nation, four Michigan charities will receive holiday donations from the 2011 Martin Waymire Advocacy Communications Gives Project, a holiday donation effort that allows online voters to select a charity of their choice.
"The Gives Project began in 2010 when we wanted to give our clients a holiday gift that demonstrates the true meaning of the season," said Martin Waymire partner David Waymire. "As a result, we have created an annual Holiday Gives project in which we donate our holiday gift budget to charities based on votes from citizens who visit our Gives Project website. This year, we received more than 46,000 votes, a truly remarkable example of people who care about the extraordinary work of our selected charities taking action to support their organizations."
This year's Gives Project theme is "Michigan Heroes: Saving Lives & Protecting Us." The selected charities are the Firefighter Cancer Support Network, Operation: Military Kids, Paws with a Cause, and Sparrow Children's Center. While all four of the nominated charities will receive donations, Operation: Military Kids (OMK) was voted the winner — bringing in more than half of the votes cast — and will receive the largest donation from Martin Waymire.
"As a public relations firm, it was fun and gratifying for us to see these outstanding charities reach out to their audiences and use different media channels to draw support," said Martin Waymire partner Roger Martin. "With the huge turnout in this year's voting and the continued support from our terrific clients, we look forward to continuing the Gives Project in future holiday seasons."
For more information on this year's Martin Waymire Gives Project charities or to donate, visit their respective websites at:
Martin Waymire Advocacy Communications is one of Michigan's top public relations and marketing communications firms, providing clients with proven results in public affairs and strategic communications consulting. Started by two of Michigan's most experienced and accomplished public relations experts, Roger Martin and David Waymire, Martin Waymire Advocacy Communications combines their understanding of public policy, communications skills and contacts with reporters around the state with an aggressive style that can be a formidable tool for associations and companies seeking to advance their issues.