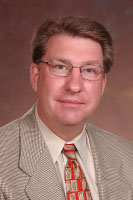 LANSING, Mich. - Three
Martin Waymire Advocacy Communications
staffers are featured as panelists on the latest
On the Record...Online podcast
to discuss the role public relations professionals need to play in the fight against digital illiteracy. In
"Overcoming Digital Illiteracy at Work,"
host
Eric Schwartzman
leads a discussion on how -- despite the global adoption of social media - far too many companies remain clueless about how digital technology has changed the way people communicate.
"How else do explain Burson-Marsteller's email smear campaign against Google for Facebook, a famous British soccer player's lawsuit against Twitter to unmask his anonymous critics, or JC Penny and Overstock.com's decision to employ black hat SEO tactics, resulting in their websites being manually demoted in the search rankings?" Schwartzman challenges. "Chalk it up to digital illiteracy."
Joining Schwartzman to discuss how the Lansing-based public relations firm - which specializes in issue management, media relations, crisis communications and social media strategic management - has stayed ahead of the curve on social media trends are Martin Waymire partner
Roger Martin
, APR;
Andrea Ness
, director of graphic and new media service; and
Rose Tantraphol
, senior account executive. Ness and Tantraphol both took Schwartman's two-day
Social Media Boot Camp
through the
Public Relations Society of America's professional development program
.
"Martin Waymire recognized years ago -- well before Twitter, Facebook, LinkedIn and WordPress were part of the common vocabulary -- that an effective social media strategy needs to be a key component of a strong public relations campaign," Martin said. "We made sure our staffers had high-quality, hands-on training, and we made sure the culture of the firm supported an environment of constant learning, exploration and creativity when it comes to social media."
You can listen to the podcast by going to the
Online the Record.Online website
or the podcast's
Facebook page
.
On the Record...Online is an award-winning resource for insights about how technology is changing the way organizations communicate, and the way people consume media and information whose past guests have included technology columnists
Walt Mossberg
of
The Wall Street Journal
and
David Pogue
of
The New York Times
. The podcast was launched in 2005 by Schwartzman, whose most recent project includes co-authoring
Social Marketing to the Business Customer
, the first book on
best practices for business-to-business social media
.
Martin Waymire Advocacy Communications is one of Michigan's leading PR firms, specializing in issue management, media relations, crisis communications and social media strategic management. Started by two of Michigan's most experienced and accomplished public relations experts, Roger Martin and David Waymire, Martin Waymire combines an understanding of public policy, communications skills and contacts with reporters around the state with an aggressive style that can be a formidable tool for associations and companies seeking to advance their issues.
Martin Waymire Advocacy Communications recently won
"Best in Show"
in the annual PACE awards competition for the
Central Michigan Chapter of the Public Relations Society of America
(CMPRSA) for planning, creating and managing
The Michigan Truth Squad
on behalf of
The Center for Michigan
, an Ann Arbor-based "think and do" tank. It was the third time in the past six years the firm has won Best in Show for one of its campaigns.
The Michigan Truth Squad is a web-based public service that features political journalists examining the truth and accuracy of campaign ads and other public communications from political candidates, parties and officeholders. The journalists, called "Truth Squad referees," examine the political communications and "call fouls" on those that are misleading, false and inaccurate. The Truth Squad was launched in July 2010 to provide a public service to Michigan voters and the news media. The Truth Squad blended social, earned and paid media strategies and tactics to exceed all performance metrics, achieving:
193,652 page views (exceeding the contract performance metric of 50,000 page views by nearly 400%)
237 media stories - mentions in newspaper editorials, features and other news stories, blogs, and columns (exceeding the contract metric of 35 media stories by nearly 700%)
227 "tips" from Truth Squad tipsters (exceeding the contract metric of 100 tips by more than 120%).
Martin Waymire can be found on
Facebook
,
Twitter
and
YouTube
. Follow the firm on
LinkedIn
and visit the
website
.