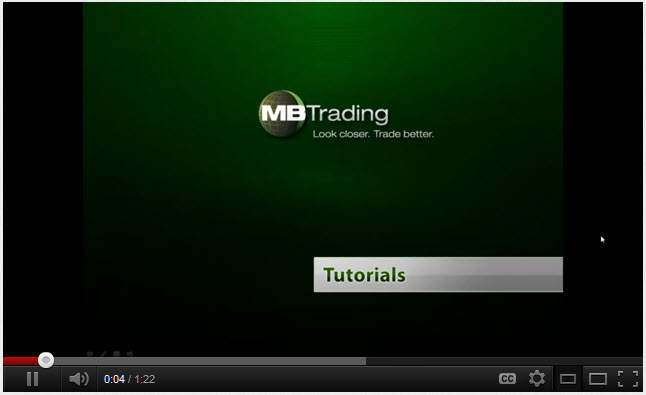 EL SEGUNDO, CA—Manhattan Beach Trading Financial Services, Inc. ("MBTFS") and MB Trading Futures, Inc. ("MBTF") (collectively "MB Trading"), a technology-driven, low-commission brokerage specializing in order routing in FOREX, Equities, Futures, and Options through various global exchanges and electronic networks, has launched a comprehensive collection of more than 60 on-line tutorials on its YouTube page to help traders learn about all aspects of MB Trading. This includes account opening procedures, platform downloads, charting, order types, and advanced techniques in all asset classes.
"In the first 48 hours after we announced the tutorials, our YouTube channel saw over 4000 viewings," said Ross Ditlove, CEO of MB Trading. "We will continue to add content to the channel so that it is easy for traders to learn how to use every component of our software for every asset class. We have always viewed education as a key component of MB Trading's offerings."
The new videos are a quick and helpful resource for FOREX, Equities, Futures, and Options traders learning the best ways to use the MB Trading platforms. For convenience, the videos have been organized into playlists based on the product, asset class, or topic. MB Trading will still offer longer, more robust live webinars daily through its MBT World site for a more personalized, start to finish explanation of their products and services.
"In the last year, we've created over 200 feature enhancements in our Desktop Pro software alone," said David Lipsett, Executive-Vice President of MB Trading. "Our product is deep in tools that traders can use, so it is extremely important that we make it easy for them to learn how to use those tools."
The new MB Trading channel can be viewed by clicking HERE.