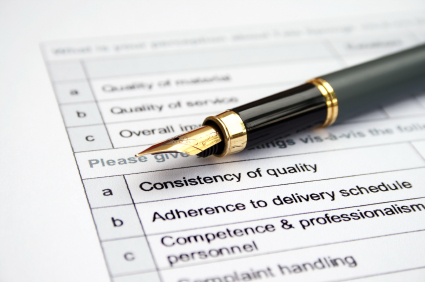 Here are five surefire ways to tell whether your customer experience management is failing.

Your employees aren't empowered.

I've written before about the power of letting employees save the day for the customers they deal with. Well, if you put good customer experience management in motion and have set clear expectations and procedures for them, they should have all the tools they need to do things within their power to resolve small problems for customers.

You measure one strength but not all of them.

If you've created one unified message and way of doing things in your business, you're probably going to be looking for it when you monitor results, too. I know of a group of restaurants that, in their mystery shops, measures only for correct procedure in the kitchen. They never once ask their shoppers whether they were satisfied with the finished product. That's a pretty huge lapse in customer experience management, if you ask me.

You don't follow through with training.

Training your employees is one thing, but if you don't follow through and test to see how well your training stuck with them and works in practice at your business, you're doing it wrong. What's the point of putting all that energy into training if you're not going to put in the same to find out whether the energy was worth it?

Your facilities are unkempt.

Something as basic as your business's upkeep and cleanliness and how your employees look and dress should be a pretty strong indicator of how well your customer experience management is working. If your employees don't take enough pride or invest enough energy in the foundation and surface appearance of your business to customers — the first thing they notice — it's probably time to reexamine how well your customer experience management is working.

Your employees aren't engaged.

This is actually related to my previous point. Your customer experience management should lay out very clearly why it's important to be engaged with customers, but if employees at every level don't buy in to the most basic aspects of their jobs — and aren't satisfied with them — they're likely not going to buy into your customer experience management, either.

Measure CP is a global mystery shopping company working with businesses to make sure that good customer service and positive brand experiences are being delivered, that products are displayed correctly, and that the service experience is identical at all locations. We specialize in customer experience management, and help our clients understand how to provide good customer relations.