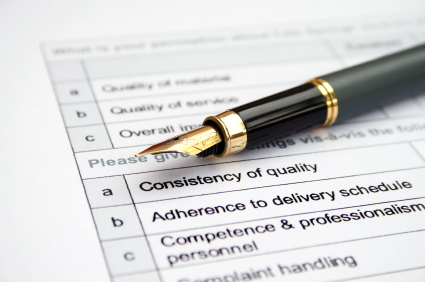 Customer experience management is becoming an important focus for banks, especially as the number of choices grow, not only from other banks, but from credit unions, and now even online payment services like Paypal and Dwolla.

Even though more people are banking online, there are certain procedures, like opening a new account or applying for a loan, that needs to happen in person, and not online. The smart banks are beginning to use mystery shopping as a way to understand how well their customer experience management is working.

Banks are beginning to look beyond whether their basic customer experience management is working — greeting the customer, saying "good morning," and other basic expectations of polite society — and whether the customer is truly having a positive experience at the bank. After all, since many people can do their banking online, their in-person experience needs to be very positive. A bank has fewer chances to make a positive impression on its customers, so it needs to make them count.

According to a 2011 article in ABA Banking Journal by Steve Cocheo, banks are taking two different approaches to customer experience management. In one approach, called the one dimensional approach, the customer service representative will try to get their customer into the best account the bank offers. In the second approach, the representative will ask several questions to get a much better understanding of the customer's needs. According to Cocheo, banks are finding this second approach to customer experience management is showing better results.

Banks are finding these results by mystery shopping their staff to see whether the customer service representatives are being effective. They are looking for gaps in training, whether the representative "asks for the sale," if they have good follow-through, and even if the frontline employees are complying with new banking regulations.

By using mystery shopping, the banks' customer experience management efforts are beginning to pay off and increase customer loyalty as well as bring in new customers.