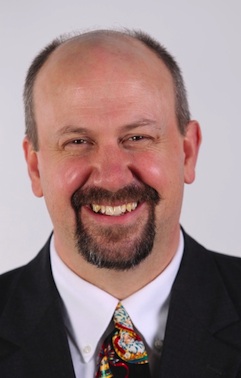 South Burlington, VT – Molly Dillon, Senior Trust and Community Banking Officer at Merchants Bank, announced that David W. LaForest has joined the Merchants Trust Company as a Senior Relationship Manager in the Manchester office.
LaForest comes to Merchants following a 20-year career at Chittenden Bank, now People's United Bank, working primarily in the Trust Department.
"David brings a thorough knowledge of the industry, along with a great deal of experience in trust operations, administration and tax issues," Dillon said. "He is a skilled manager with outstanding leadership skills and a strong commitment to customers and the community. We are excited to have him join our team and help us further enhance services for our Southern Vermont clients."
Raised in Vermont, LaForest started his banking career as a teller at Bellows Falls Trust, which later became part of Chittenden Bank. He went on to work for Chittenden as Trust Operations Specialist, moving up to several different positions including Trust Administrator, Tax Team Manager and Wealth Management Officer. Most recently, he served as Senior Wealth Management Officer and Southern Regional Manager, responsible for wealth management offices in Southern Vermont and New Hampshire.
A Certified Trust and Financial Advisor (CTFA), LaForest graduated from Castleton State College and received his master's of business administration from the University of Phoenix. He is also a graduate of the Cannon Financial Institute Trust School at Boston University.
LaForest lives in the Bennington area with his wife and two sons, and enjoys being active in his community. He has served on the Bennington chapter of Rotary International and worked with the Vermont Bankers Association, the Sara M. Holbrook Community Center, the March of Dimes Walk-a-Thon and other organizations.