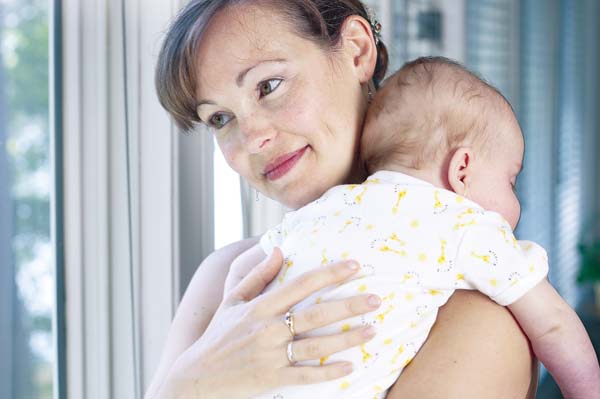 JANESVILLE, WI-Working Mother magazine recently announced Mercy Health System as one of its 2011 Working Mother 100 Best Companies. Demonstrating the power of change and their unwavering commitment to parents nationwide, 100 percent of this year's winning companies offer flextime hours, telecommuting, paid maternity leave and employee assistance programs.

"We are very honored to be listed among the best companies for working mothers. This award reflects the ongoing work/life benefits Mercy offers, and is also made possible by all of the dedicated working mothers at Mercy," says Javon R. Bea, president and CEO of Mercy Health System. "Working mothers continue to make valuable contributions in all areas of Mercy Health System. It's both our pleasure and responsibility to ensure that we create a supportive and flexible work environment that enable them to succeed."

Some of the comprehensive benefits for nearly 4,000 Mercy employees/partners include:
Adoption benefits
Childcare benefits
Concierge services
Continuing education and tuition reimbursement
Discounts
Extensive professional development and training programs
Job sharing/ flexibility
Lactation accommodation
Overnight travel childcare stipend program
Women's Issue Task Force

"With more than 169,000 women hired last year, this year's 100 Best Companies make up an impressive group of winners who offer family-driven programs and benefits that far outpace their competitors," said Carol Evans, President, Working Mother Media. "This year's winning companies are proof that success lies in the numbers-97 percent of companies are offering prenatal education, weight-loss, wellness, and stress-reduction programs to employees at every level."

Mercy will be recognized at Working Mother's 100 Best Companies Congress in New York City, October 18-20 and profiled in the October issue of Working Mother magazine.

Founded in 1895, Mercy Health System is a not-for-profit, vertically integrated multi-specialty health system that serves more than one million individuals through its 64 facilities in 24 southern Wisconsin and northern Illinois communities. Since 1989, Mercy Health System has grown from a stand-alone community hospital with no employed physicians and no ambulatory care centers into a comprehensive, vertically integrated health system offering an extensive network of primary and specialty care physicians, three hospitals, subspecialty centers of excellence, insurance products, long term care, retail services, and preventive health and wellness programs. Mercy employs over 400 physicians and nearly 4,000 employees, who are called partners. Mercy Health System is headquartered in Janesville, Wisconsin.

Working Mother Media: Working Mother magazine reaches 2.2 million readers and is the only national magazine for career-committed mothers; WorkingMother.com gives working mothers @home and @work advice, solutions, and ideas. This year marks the 26th anniversary of Working Mother's signature research initiative, Working Mother 100 Best Companies, and the ninth year of the Best Companies for Multicultural Women. Working Mother Media, a division of Bonnier Corporation (www.bonnier.com), includes the National Association for Female Executives (NAFE, www.nafe.com), Diversity Best Practices (www.diversitybestpractices.com), and the Working Mother Research Institute. Working Mother Media's mission is to serve as a champion of culture change.