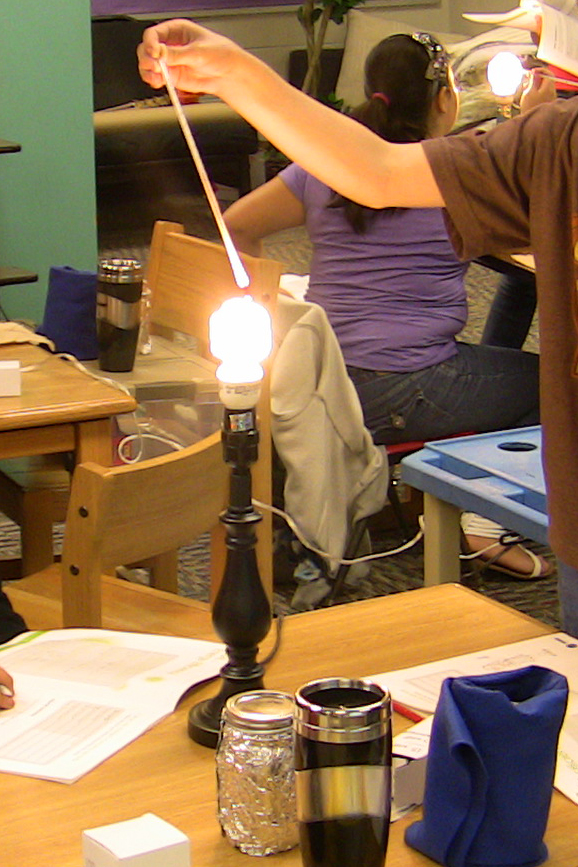 Kansas City, Kan. April, 2012 – The Turner School District has made a special commitment to energy efficiency – it has improved its building infrastructure and it is using those improvements to educate fifth grade students throughout the process.
Turner USD 202 Superintendent, Dr. Michelle Sedler, shares: "I am excited about the benefits the Trane Energy Savings program holds for our school community. During these times of diminishing financial support for schools from the state of Kansas, we must address every local opportunity to improve the instructional environment and to maximize the resources still available to us. In addition to the facility improvements, Turner USD 202 students have benefited from new learning focused on energy conservation and efficiency. Watching our students participate in the BTU Crew curriculum brought the energy upgrade project to a great close".
100 Fifth Grade Students Join the BTU Crew™
Nearly 100 fifth grade students at Midland Trail Elementary School engaged in a hands-on program called the BTU Crew, where they learned how to make buildings like their elementary school more energy efficient and environmentally responsible.
The BTU Crew is offered in partnership with Trane, a leading global provider of indoor comfort systems and services, and was delivered the second week in April. Trish Guthrie, teacher at Midland Trail Elementary, utilized SMART Board technology to develop an innovative approach to implement the curriculum which encouraged student interaction.
During the second class students conducted experiments to help them understand how and why compact florescent light bulbs are more energy-efficient than incandescent light bulbs as well as why insulation is necessary to help maintain building temperatures. The third day, students learned about careers in science, technology, engineering, and math (STEM) that are fun and can make positive contributions to the environment. Trane engineers visited the classroom and talked about different engineering careers and how students can become engineers.
Unique Media Opportunity: Students Will Present to the Board
During the fourth BTU Crew class, students worked in groups to develop a skit addressing energy efficient solutions to a specific problem identified by their teacher. They used iPads to film their skits and five groups were selected to present their videos at the district board of education meeting on May 1st, 2012.
Media is welcome to attend the board meeting to view the skits and interview the students.
Date: May 1, 2012
Time: 6:30 PM
Location: 800 S. 55th Street
Kansas City, KS 66106
District Improving the Learning Environment
Last summer the Turner USD 202 board of education approved a $6 million energy savings contract with Trane to complete energy efficient upgrades to the districts eight school buildings. Trane provided the BTU Crew curriculum to the district as part of the improvement project.
With the new energy-efficient upgrades the district is expected to save approximately $245,000 annually. These savings are achieved through a $95,000 annual reduction in utility expenses; nearly 10% of the districts energy budget, and $150,000 in operations and maintenance savings.
"I am excited about the benefits the Trane Energy Savings program holds for our school community," said Superintendent Dr. Michelle Sedler. "In my opinion, the Turner Board of Education, in contracting with Trane for this Energy Savings Program, has taken an exceptional step toward addressing those goals."
The most significant changes students and faculty will notice is the thermal and visual comfort improvements generated from upgrading the HVAC and lighting systems. The District's eight schools are scheduled to receive energy efficient lighting upgrades that will dramatically enhance the learning environment and improve energy efficiency. Additionally, high-efficiency heating, ventilation and air conditioning (HVAC) equipment and control system upgrades will improve indoor air quality, increase ventilation, and make classroom temperatures more comfortable.
# # #
About Turner Schools
Turner USD 202 is located in Kansas City, Kansas, in Wyandotte county. Turner hosts approximately 4000 students from pre-school through twelfth grade. It has five elementary schools, a middle school and high school as well as an alternative high school and early learning center. Turner also hosts a dropout recovery program – called QUEST – in collaboration with the Southeast Kansas Educational Service Center.
About Ingersoll Rand
Ingersoll Rand (NYSE:IR) is a world leader in creating and sustaining safe, comfortable and efficient environments in commercial, residential and industrial markets. Our people and our family of brands — including Club Car®, Ingersoll Rand®, Schlage®, Thermo King® and Trane® — work together to enhance the quality and comfort of air in homes and buildings, transport and protect food and perishables, secure homes and commercial properties, and increase industrial productivity and efficiency. Trane solutions optimize indoor environments with a broad portfolio of energy efficient heating, ventilating and air conditioning systems, building and contracting services, parts support and advanced control. Ingersoll Rand is a $14 billion global business committed to sustainable business practices within our company and for our customers. For more information, visit www.ingersollrand.com or www.trane.com.