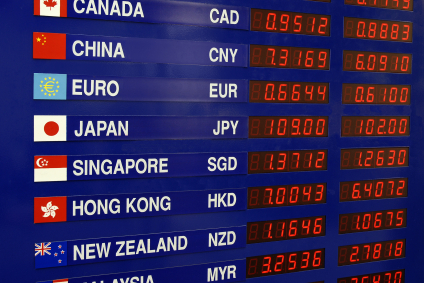 For U.S. companies looking to launch or expand business in China, the buzz of late is the concern for strategy and supply chain.
 
We hear that labor rates are on the rise, that raw material has become more costly, that labor is in short supply, that the RMB is getting stronger, that the dollar is getting weaker, and senior management of American firms are asking the new age question, "what is your non-China strategy?"
 
Logic indicates that we are looking at this in the light of China's exports, but are we missing the mark somewhat? Perhaps.

Taking a longer term view, we need to look at China trade as a two way street.
Throwing the baby the baby out with the bath water, is just not a good idea.
 
Deeper research points to a trail that might reveal U.S. companies heading into China, versus running out. A recent white paper concluded that a high percentage of American Companies already doing business in China are there to learn how to source product "domestically" for the China market. Why? Because China is booming, and American products / technology companies continually need to find new places to market their wares.
 
Doubters will always say TRADE takes USA jobs away, but reality indicates that these jobs are leaving regardless. A better solution may well be to develop new USA business models and reap the return benefits of service industries, like warehousing, freight, retail, systems, technology, IP rights, licensing, and accounting, that are spawned by creative enterprise. Trade is never a one way street.
 
China has had double digit GDP growth almost every year for the last five. In fact, China's GDP has increased 100 fold in the last 30 years and both per capita and disposable income have been on a rapid rise in China. 
 
Consider other relevant numbers:

The United States has a population of 310 million people. We consume/spend $9.7 trillion dollars annually. China has 1.3 billion people and only spends $1.8 trillion annually. As the rural society in China becomes urban, it is likely that China will cross the Lewis Turning Point and that a new age in China will evolve. There is now much money available for Chinese consumers to spend and it is accompanied by a thirst for American products / technology. The U.S. population is 23% of China's and yet we spend 81% more on consumer items. Clearly, these statistics spell opportunity.
 
Just as "Wrong-Way" Douglas Corrigan took off in his single engine plane from Floyd Bennett Field in Brooklyn on July 17, 1938 destined for California, only to land in Ireland.......one needs to be careful that their compass is pointed in the right direction.

It may be time to be running into China, versus running out.
 
About Rick Helfenbein:
 
Mr. Helfenbein has over 30 years of experience in the apparel and textile industries and has held key executive positions within the Americas and Asia. He currently serves as the President of all USA operations for Luen Thai Holdings Limited. In this capacity, he is responsible for the operations of the Luen Thai USA Companies  in New York, New Jersey, Ohio, and California.
 
Luen Thai is the largest publicly listed apparel supply chain services company on the Hong Kong Exchange. Customers include Polo Ralph Lauren, Abercrombie & Fitch, Dillards, Banana Republic, Underarmour, Victoria's Secret, Macys, Ann Taylor, Adidas, and Uniqlo in Japan.