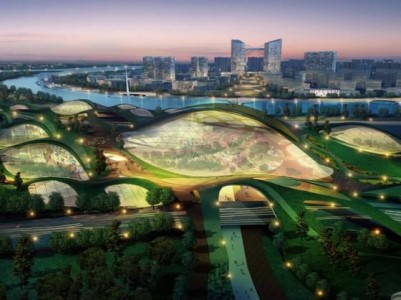 Chicago, Il.-The Midwest U.S.-China Association (MWCA) will lead a China-bound delegation to Beijing, Tianjin and Wuhan from October 15-25, 2011. Participation is open to MWCA members and to any interested Midwest corporations, individuals, and organizations. Online registration is available now through September 28 at http://www.midwestuschina.org/china2011.
  
Throughout the 10 day experience, business exchanges will take place as part of national and province level briefings with key Chinese ministry leaders. Delegates will also access half-day seminars with each city's local chapter of the American Chamber of Commerce-China.

With this visit, MWCA is highlighting its unique ability to directly match Midwestern business, energy, agriculture, education, and cultural leaders with their like-minded Chinese counterparts, which has been a significant benefit of MWCA's programming when welcoming delegations  from China to the U.S.

MWCA, which was established in 2004 is a non-profit, non-partisan association chaired by former Missouri Governor Bob Holden that promotes opportunities for partnership and growth between the 12 Midwestern states and China. The organization stresses its expansive access to Chinese and Midwestern business, government, and political leadership and its focus on creating intentional one-to-one network opportunities between Chinese and U.S. entities and individuals as its core "distinctive services" for its members.

"Once you've been involved with some of the larger delegations coming to the U.S. from China, you realize how difficult it can be to forge substantial relationships in these settings, especially for folks new to the Sino-U.S. business scene" Holden explains. "Our model is to directly pair our members and potential members with those in China who share their interests and by doing this, we've seen real results."

One recent example of those results? "This past July, MWCA welcomed a 20-person delegation from Nanchang, China at its only Midwest stop in the U.S.," Holden says. "As a result of that event, a Sister City relationship was cemented, a Sister Chamber relationship was forged, preliminary deals were linked, and real partnerships were established. We intend to leverage that same emphasis on relationship building in China this October."

Governor Holden explains that it is this spirit of unity and regional cooperation that drives the MWCA."We can all attest to the changing dynamics of our economy as we engage in an emerging global exchange," Holden shares. "As the Midwest seeks to compete, we must be our own best advocates. This region has one of the largest, most successful economies in the world. This delegation visit gives Midwest businesspeople, leaders, and influencers the chance to tell that story in China."