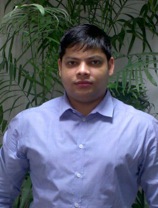 Building cleaner, greener and affordable spaces to accommodate thousands of employees within a space that keeps them well connected and integrated with each other and lets them share ideas is a considerable challenge. However, it is precisely this activity that drives the giants to achieve their results faster and in an efficient manner. One can witness the uniqueness of buildings that some of the greatest minds designed in the history of the world. It would not be hard to see that those designs were not designed by the need to make money or to build a big structure to surpass previous records. Those were designed with the sole need of answering the basic requirements of affordable and beautiful living and working spaces - Houses for simple people to reside, large corporates to conduct their business and doctors to treat their patients.
The tongue twisters that people use these days to connect with the savvy lot, veils off the true motivation that is at the helm of development or building of such spaces. Mr. Mohit Singh Raghav, Vice Chairman of MMR Group has an unconventional take on the view. His designs and efforts are directed towards realizing dreams that are not just his own. Dreams that belong to people who depend on visionary developers such as Mr. Mahipal Singh Raghav and leaders like Mr. Mohit Singh Raghav to make them come true.
What Mr. Mohit Singh Raghav has brought to the group is an infusion of enthusiasm and fresh ideas. He connects well with the new breed of entrepreneurs and young businessmen looking for a launch-pad to success. The importance of location and infrastructure plays a big role in catapulting a business to success. There is hardly anyone who does not understand the significance of those two aspects viz: location and infrastructure. MMR Group is at the midst of a very unique situation. It has the wisdom of its founder to count on and the youthful enthusiasm of the Vice President to keep it inspired and buoyed.
MMR Group believes in giving what clients want without letting them endure the throes of understanding the complexities of real estates. The dreams of clients are moulded by expertise and reinforced in the kiln of wisdom. This is how MMR Group builds homes for everyone. This is how the leaders, Mr. Mahipal Singh Raghav and Mr. Mohit Singh Raghav strive to do.
Email: info@mmrgroup.in
Phone: 0120-4557448-55
Fax: 0120-4557455
HEAD OFFICE
MMR House, B-11, Sector-57
Noida-201307 (U.P.)