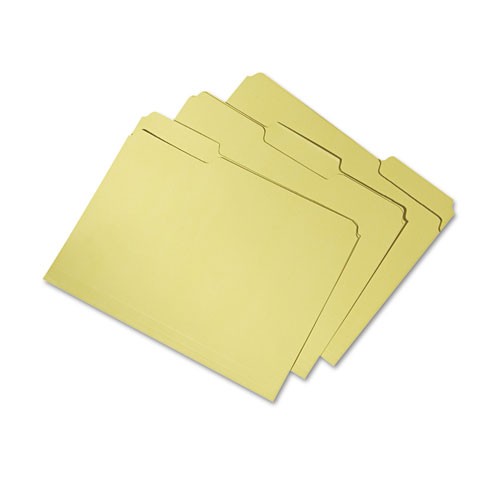 This
AbilityOne 7530015664136
is brightly colored file folders make filing and retrieval easy. Earth-friendly folders are made with 100% recycled content, a water-based adhesive and without chlorine. Bottom is scored for 3/4" expansion. Made with 11 pt. cardstock. Assorted tab positions. File Folder Type: Top Tab; Folder Material: 11 pt. Stock; Color(s): Yellow; Assortment: N/A.
Quick Overview
* 7530015664136
* Recycled File Folders
* 1/3 Cut Double Ply Letter
* Yellow, 100/Box
Additional Information
Manuf Part # 7530015664136
Model 7530015664136
Expected Ship Date Next Business Day
Weight 1.0000
Color Yellowish
File Size Letter
Located in the hustle and bustle of New York City, Mono Machines LLC is an authorized reseller for AbilityOne 7530015664136 File Folders, 1/3 Cut Double Ply Letter, Yellow, 100/Box. Through our unique contracts we are able to ship directly from the manufacturer warehouse, cutting costs and delivering the LOWEST PRICES around.
We strive to provide the best service at the lowest possible price. We have product specialists available for most products. Please call us with any questions or concerns that you may have. We are staffed with highly knowledgeable employees and look forward to meeting your needs.
Highly trained customer service staff and state of the art technologies have made Mono Machines a preferred vendor for many federal and local government agencies as well as schools, churches and fortune 500 companies. Mono Machines is classified as a disadvantaged minority owned business and holds a GSA contract with the federal government.