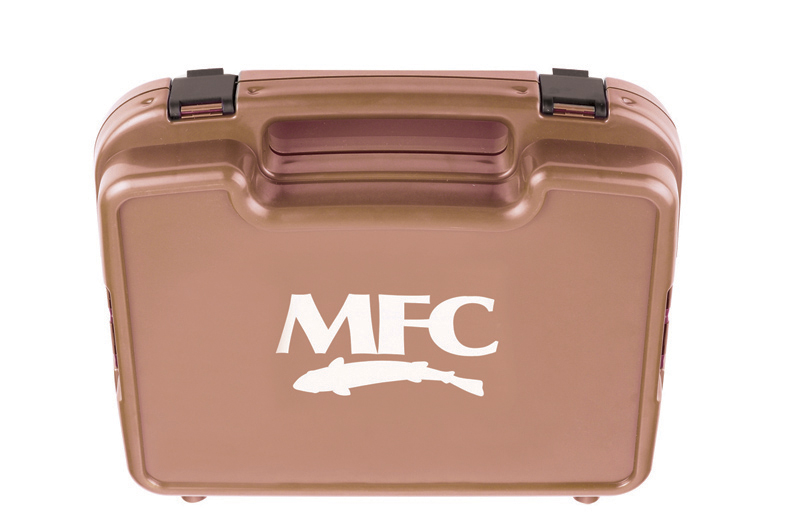 The ultimate boat box is here--
Montana Fly Co.
is proud to introduce its new waterproof Boat Box with pre-slotted foam inserts and optional leaf inserts. The foam inserts are customizable in two sizes for large fly foam and small fly foam. The large fly foam holds 300-600 flies/side depending on size of bugs--and the small foam insert can hold an estimated 1,000 flies/side. Bonus! You can keep customizing and adding to your fly collection with optional large or small leaf inserts that double the capacity of flies. So, if we do our math right and organize our flies--that is potentially 1,700 flies in one boat box--if you use small foam inserts with a small leaf insert.
The foam pieces are 12" x 11" and are available in standard colors right now with MFC River Camo and the MFC Artist Series decals (9.99).
MFC Boat Boxes are made of durable ABS plastic and available in four different colors: Olive, Light Olive, Burnt Orange and Tan. Leaf inserts sold separately.
Boat owners and guides need this durable, packable, waterproof ultimate fly box to simplify and protect your bugs.
MSRP 64.99
Available in retail Fall 2011.