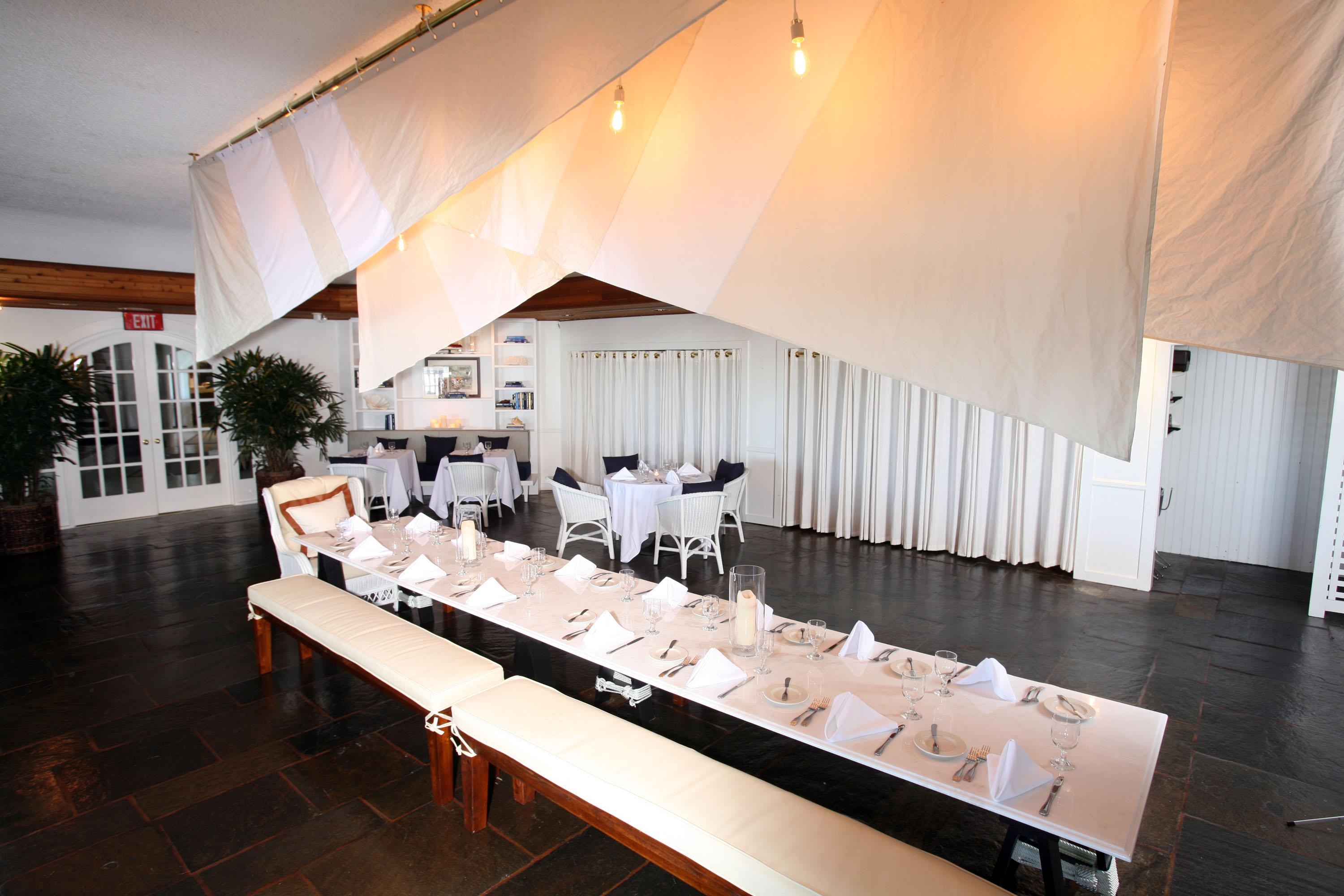 The Gulf Coast Kitchen by Gabriele Corcos at Montauk Yacht Club & Resort

The Gulf Coast Kitchen by Gabriele Corcos at Montauk Yacht Club & Resort
(Montauk, LI, NY . . . April 2012): Back for the third year in a row, The Montauk Yacht Club Resort & Marina (32 Star Island Road, Montauk, NY 11954 [631] 668-3100 or www.montaukyachtclub.com) reaches out to the local community with a 10% discount on food and beverage purchases at Gulf Coast Kitchen by Gabriele Corcos, Hurricane Alley, and Barracuda Bar and Turtle Lounge for the entire 2012 season. Locals residing on the South Fork, from Westhampton Beach to Montauk including Shelter Island, may register and receive a savings "key chain" when they dine before Memorial Day. The savings may also be applied to lodging.
In addition, Montauk Yacht Club is celebrating locals April 20 – May 20, 2012 with special celebrations and promotions. Mondays and Tuesdays, locals with the keychain enjoy double the discount. Wednesdays and Thursdays locals with the keychain receive 25% off select bottles of wine. Fridays and Sundays locals with the keychain receive $2.00 draft beer. These promotional values are available April 20-May 20, 2012 for locals who have registered and received the MYC locals keychain only.
Montauk Yacht Club's signature restaurant, Gulf Coast Kitchen by Gabriele Corcos features "The Tuscan Gun" signature blend of Tuscan food and traditional farmers' cuisine. In partnership with Chef de Cuisine, Ryan Solien, Gulf Coast Kitchen the cuisine offers the best of what's produced, caught or grown locally, prepared masterfully. Enjoy Cozze ala Tarantina with spicy mussels, white wine, grilled bread and crushed garlic or Porchetta with rolled pork shoulder, rosemary, sage, garlic, roasted potatoes, rapini, pork jus while enjoying the view from the floor to ceiling windows. Open from 5:30 pm for dinner, the Gulf Coast Kitchen awaits.
Locals can also enjoy Hurricane Alley fresh home-style cooking for breakfast ($6-$21) and in an all-day lunch and dinner menu ($8-$24). There is Blackened Salmon salad with Cajun spiced, wild salmon, farm fresh greens, tomato, red onion, cucumber, carrot ribbons, Kalamata olives, honey mustard molasses vinaigrette, Chicken BLT sandwich with grilled chicken breast, Applewood smoked bacon, avocado, lettuce, tomato on Texas Toast with Chipotle Aioli; Fish Tacos featuring fresh cod lightly battered, guacamole, Chipotle Aioli and shaved cabbage in a flour tortilla. The show stopper is Chef Gabriele's famous Super Tuscan: a Kobe Burger,
Provolone, Lardo Di Colonnata, Avocado grilled eggplant, peppers, avocado and zucchiniIf that's not enough, Hurricane Alley also features a pizza oven that churns out individual pies.
Sip and snack at the pentagonal Barracuda Bar with water views, on the yachtside patio or inside the "other" Montauk Lighthouse, the replica of the landmark beacon built by Carl Fisher in the 1920s, named the Turtle Lounge. Choose from a selection of handcrafted specialty and classic cocktails ($10-$18) such as "The Club" Margarita rimmed with Habanero salt; Cucumber lemonade made with Crop Organic cucumber vodka; "The Perfect Storm" of vodka and ginger beer; and the chocolate raspberry martini.
# # #
ABOUT THE MONTAUK YACHT CLUB RESORT & MARINA:
The Montauk Yacht Club Resort & Marina is serenely situated on 35-acres of scenic waterfront property at the East End of Long Island, New York where it has been the preferred playground for a who's who of visitors since famed entrepreneur Carl
Fisher built the original clubhouse in 1929. After a multimillion dollar redesign and renovation in 2009, the world-class property features 107 guest rooms; 23 Villa Cottages; 232-slip full-service, mega-yacht Marina; fine dining and cocktails at the Gulf Coast Kitchen by Gabriele Corcos, Hurricane Alley, Barracuda Bar and Turtle Lounge; the full-service SPA MYC, SALON MYC and fitness center; a private beach and three swimming pools; Har-tru lighted tennis courts; easy access to fishing and water sports; and 10,000-feet of indoor meeting and event space plus the expansive Great Lawn that can accommodate large-scale tented events up to 1,000 people. Above all else, Montauk Yacht Club is a place you can…be yourself. For more information, visit www.MontaukYachtClub.com or call (631) 668-3100.