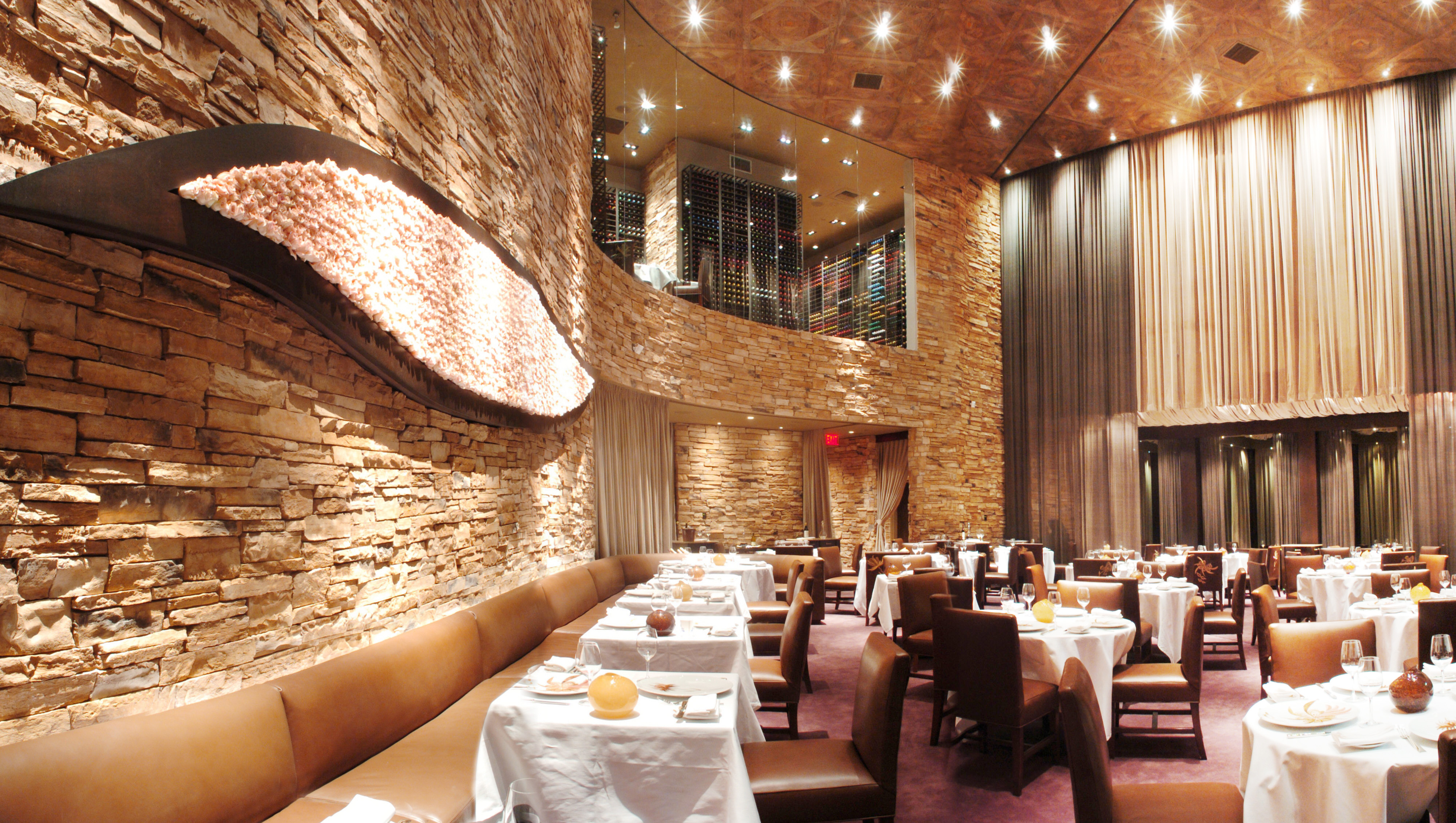 LAS VEGAS -
MGM Resorts International
(NYSE:MGM; www.mgmresorts.com) received 28 esteemed AAA Four and Five Diamond Awards for its resorts and restaurants, solidifying its position among the world's most elite. The company received seven prestigious AAA Five Diamond Awards including two resorts at
CityCenter
which opened their doors less than a year ago.
"The AAA awards are the gold standard by which all resorts and restaurants are measured, providing a trusted source to help travelers determine where to stay and dine," said Corey Sanders, Chief Operating Officer of MGM Resorts International. "We are honored to receive 28 Four and Five Diamond Awards, acknowledging our company's continued commitment to excellence and affirming the experience guests can expect to enjoy at these resorts and restaurants."
The impeccable service, accommodations and fine dining at CityCenter's
ARIA Resort & Casino
and
Mandarin Oriental
, Las Vegas have earned both properties Five Diamonds, an exceptional feat only accomplished by a small group of distinguished hotels, and of these, only a select few received the honor within the first year of operation. In addition,
Sage
at ARIA was named CityCenter's first Four Diamond restaurant.
Bobby Baldwin, CityCenter's President and CEO, said, "From inception to operation, our goal with CityCenter was to create a resort destination that provides guests with services and amenities unmatched in the world. To receive the highest honor in the industry with the AAA Five Diamond Award is a reflection of our commitment to this promise and to delivering unforgettable experiences for each guest from arrival to departure."
Bellagio
continues to lead Las Vegas luxury resorts becoming the first hotel and casino in the city to receive its tenth consecutive AAA Five Diamond Award. In addition, Julian Serrano's renowned restaurant,
Picasso
, has also been awarded its tenth straight AAA Five Diamond Award and
Le Cirque
received the distinction for the eighth consecutive year. The honors, once again, make Bellagio the only hotel in the United States to be home to two AAA Five Diamond restaurants. Further adding to its dining accolades, Bellagio's
Jasmine
,
MICHAEL MINA
,
Sensi
and
Prime Steakhouse
all earned the AAA Four Diamond Award.
For the fifth consecutive year, AAA has awarded
SKYLOFTS
and
Joël Robuchon
at MGM Grand the Five Diamond Award for extraordinary service and decadent cuisine. Additionally,
MGM Grand
,
The Signature at MGM Grand
,
Craftsteak
,
L'Atelier de Joël Robuchon
,
Nobhill Tavern
,
Pearl
and
Seablue
have all earned the esteemed Four Diamond Award.
Impressively,
Mandalay Bay
,
THEhotel at Mandalay Bay
,
The Mirage
and
Monte Carlo
also received the respected Four Diamond Award, a testament to the properties' commitment to quality service and the guest experience. Adding to MGM Resorts International's award catalog,
Aureole
,
Fleur de Lys
,
miX
and
STRIPSTEAK
at Mandalay Bay and
Andre's
at Monte Carlo also received this coveted distinction.
Michael Geeser, AAA Nevada spokesperson, said "Once again, MGM Resorts International has set itself apart with its exquisite restaurants and resort hotels that are known for the highest quality and service."
AAA evaluates and rates more than 58,000 restaurants and lodgings each year throughout all 50 states, providing the broadest coverage of any U.S. rating system, both geographically and by number of properties rated. Of those, only 113 lodgings and 52 restaurants, less than 1 percent, earned the highly coveted AAA Five Diamond rating in 2010.
To be considered for AAA rating and approval, restaurants and lodgings undergo a thorough evaluation by AAA/CAA's full-time tourism inspectors. Five Diamond establishments go through a much more extensive review. AAA experts judge lodgings on the exterior of the facility, public areas, guest rooms, amenities and bathrooms. Restaurants are evaluated on criteria including food, service, décor and ambiance.
Media Contact:
Kate Whiteley
Kirvin Doak Communications
(702) 737-3100 x 117
kwhiteley@kirvindoak.com