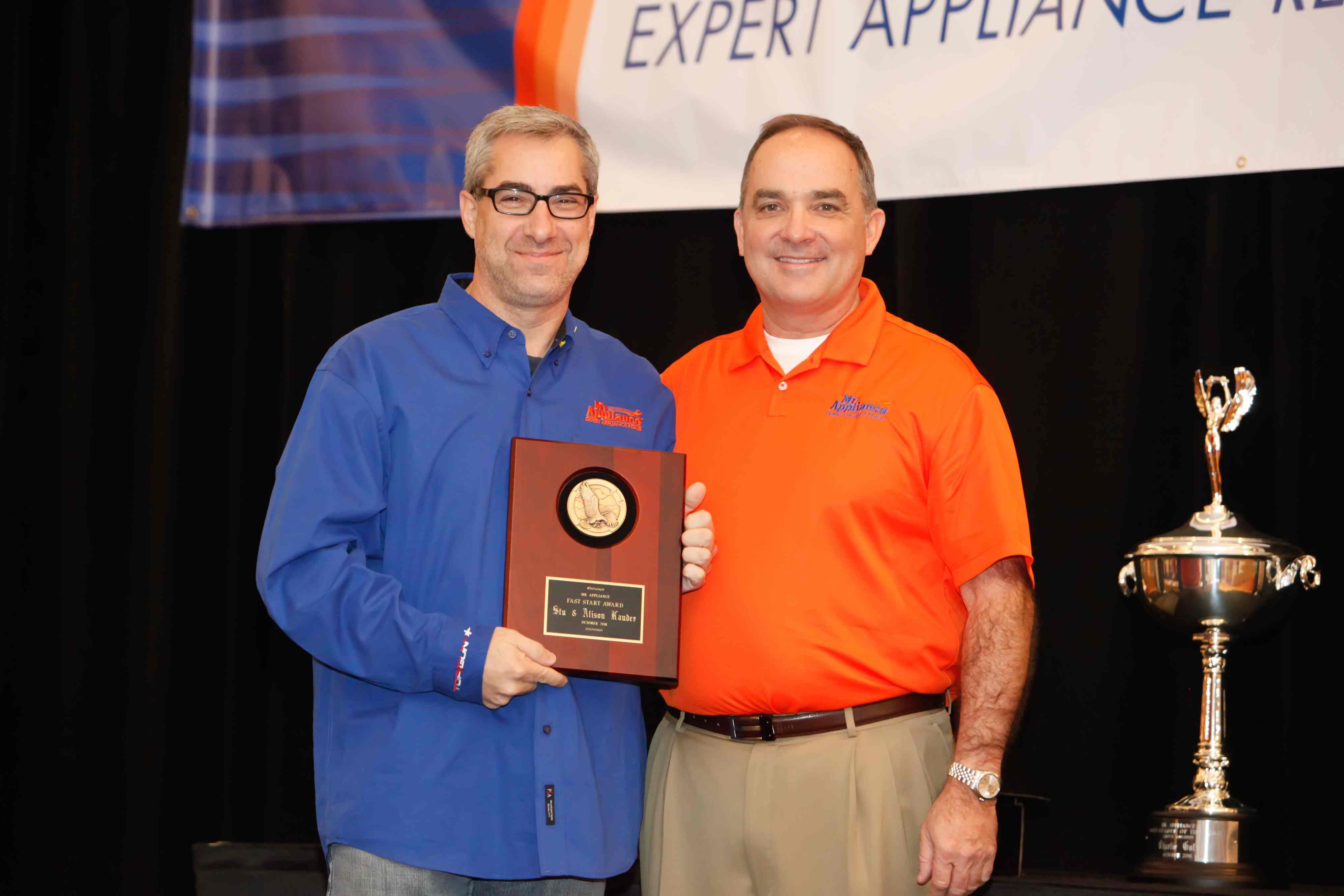 Mr. Appliance Corp. honored Stu Kauder, owner of Mr. Appliance® of NYC, with the Fast Start Award during the company's national conference in Indianapolis, Ind.
"Stu already plays an active role in our franchise network and shows brilliant business sense," said Doug Rogers, president of Mr. Appliance Corp. "His passion for Mr. Appliance and creating world class customer experiences sets an extraordinary example to our other franchise owners."
The Fast Start Award goes to the franchise owner who exhibits an unusually quick start in implementing the system, resulting in high sales in the first 12 months.
"It is an honor to win the Fast Start Award," Kauder said. "I couldn't have done this without the dedication of my employees and the quality service they deliver every day."
Mr. Appliance of NYC serves Manhattan and neighboring communities in Brooklyn and Queens counties.
For recipes, appliance & energy tips, follos us on Twitter at @MrApplianceNYC @MrApplianceCorp and like us on Facebook at www.facebook.com/MrApplianceCorp.