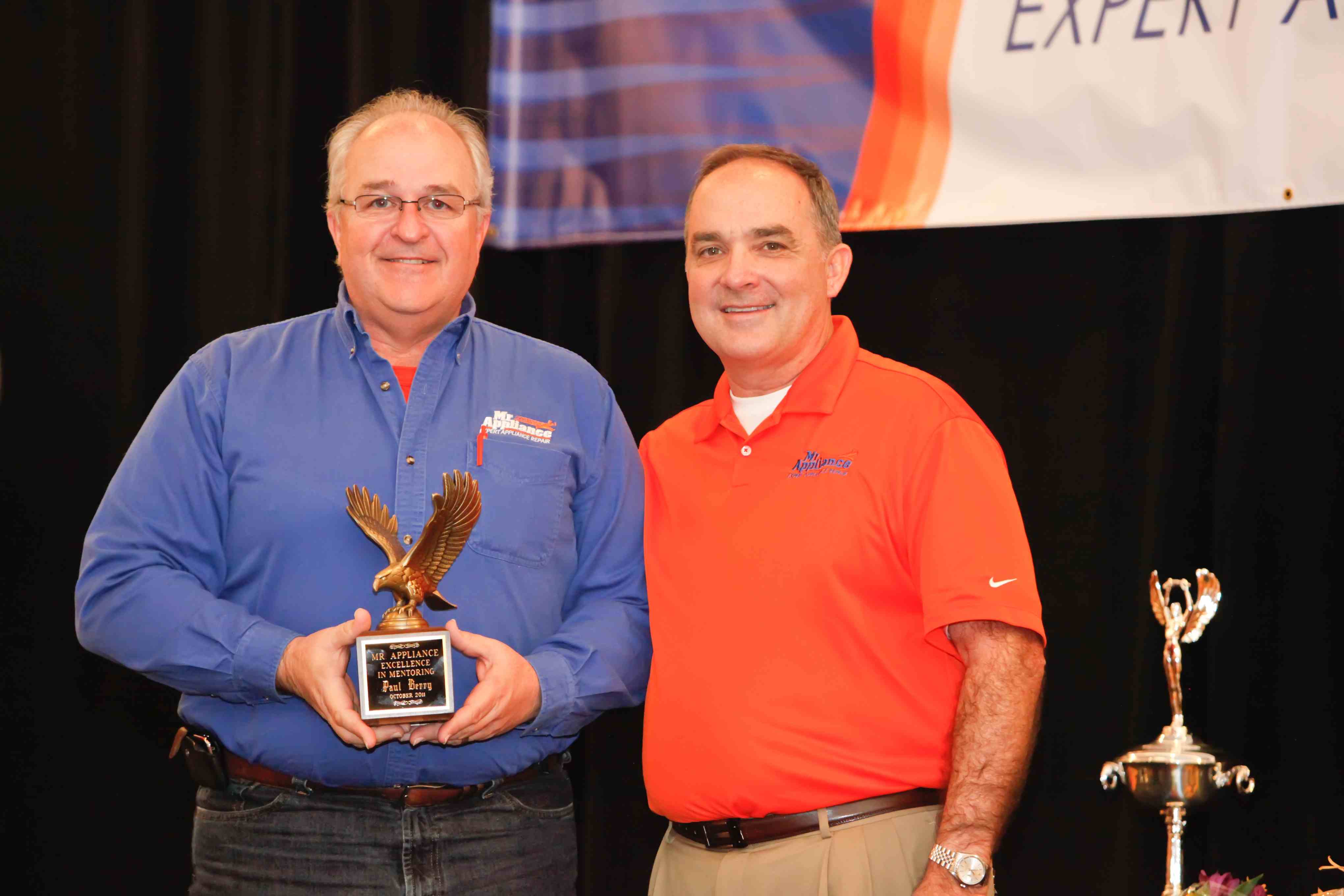 Mr. Appliance Corp. recognized Paul Berry, Director of Operations of Mr. Appliance® of San Antonio, with the Excellence in Mentoring award during the company's national conference in Indianapolis, Ind.
"Paul always follows our system and runs a quality operation," said Doug Rogers, president of Mr. Appliance Corp. "He always has been a leader in the organization and serves as a role model for other franchise owners, welcoming visitors with open arms, always willing to help out or give advice. We're truly grateful for Paul and the whole team in San Antonio."
The Excellence in Mentoring Award goes to the franchise owner who stands out by proactively going out of their way to mentor and assist other franchise owners in the development of their businesses.
"I'm honored to receive this award," Berry said. "I'm fortunate to have such a close group of fellow Mr. Appliance franchise owners to talk to. It makes us all stronger when we can learn from each other."
Mr. Appliance of San Antonio serves Bexar, Comal, Guadalupe and Kendall counties.
For recipes, appliance & energy tips, follos us on Twitter at @MRASanAntonioand @MrApplianceCorp and like us on Facebook at www.facebook.com/MrApplianceCorp.