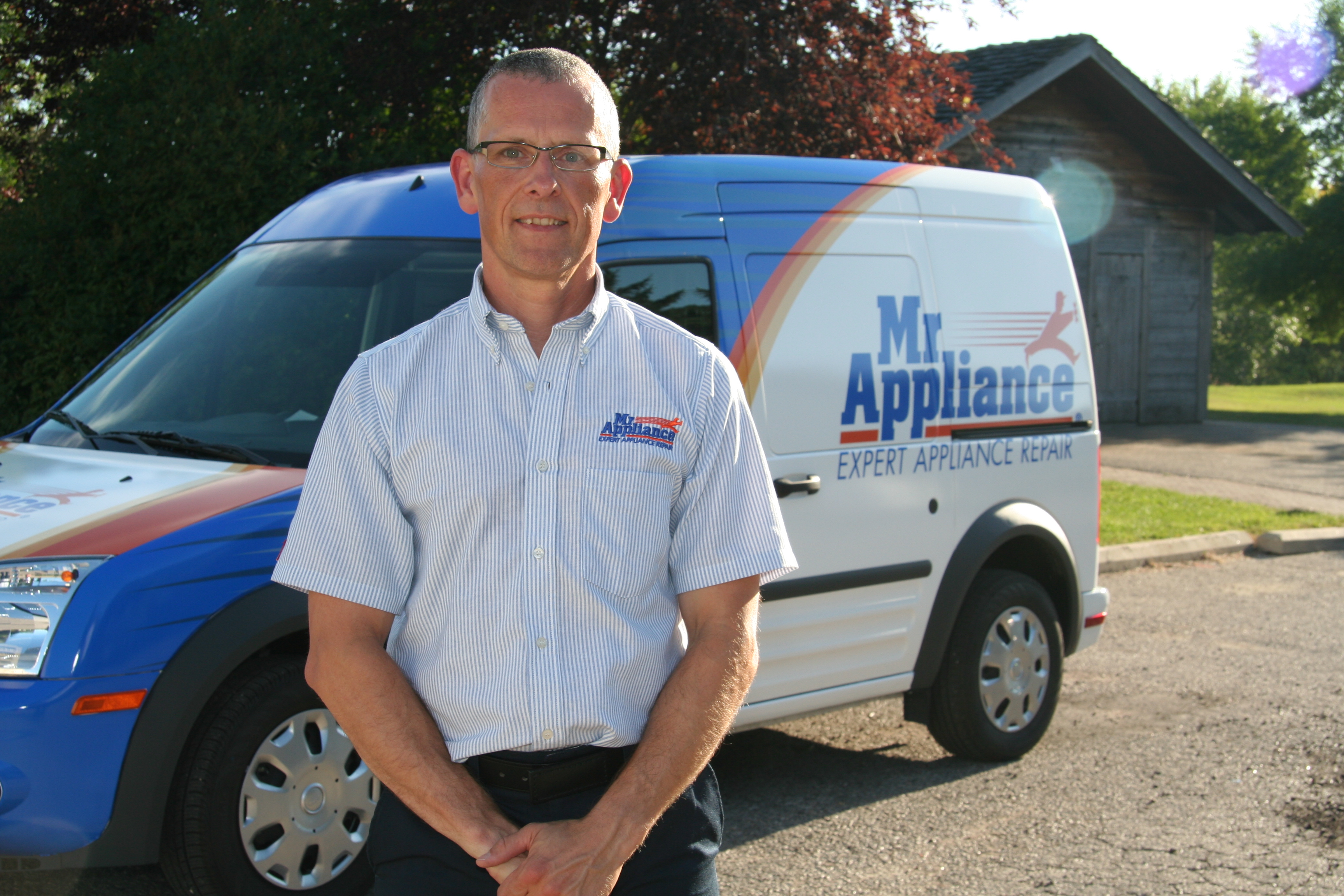 Terry Rempel is ready to run the race to success with his new, full-service appliance repair business, Mr. Appliancer of Winnipeg West.

"Mr. Appliance of Winnipeg West will have the personal touch of a locally owned operation," Rempel said. "The technology and systems in place at Mr. Appliance will help me deliver faster, more reliable service."

Rempel knows that hard work, determination and customer service are what grow a business. He has more than six years of experience as a repair technician for a local appliance repair business. Rempel is ready to utilize his experience to build his own business, as well as provide great service to his community.

"We follow a professional system at Mr. Appliance. Our service professionals wear shoe covers inside homes and use a menu pricing guide so there are no surprises," said Doug Rogers, president of Mr. Appliance Corp. "We're delighted that Terry has joined us, and we believe his business will be successful because we all operate under the same core values."

Rempel wanted a business where he could help people and provide a service for them. After visiting, Mr. Appliance Corp. headquarters in Waco, Texas, he was impressed with the business and emphasis Mr. Appliance Corp. placed on values and operating principles.

"When I started researching for my own business, I wanted something that would give me the opportunity to capitalize on my mechanical and problem solving skills," Rempel said. "When I found Mr. Appliance, I knew it was the right business for my expertise and my community."

For more information, visit www.mrappliance.com/winnipegwest, follow on Twitter @MRAWinnipegWest and on Facebook at www.facebook.com/MrApplianceCorp.