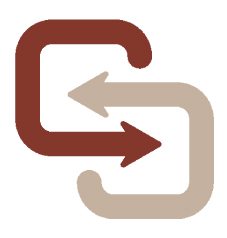 MX.com today unveiled the first e-commerce site to facilitate the hospital-to-hospital exchange of intellectual property and administrative solutions that control costs and improve patient care. At MX.com, hospital executives can find 200+ `Solutions' - turnkey protocols, toolkits or guidelines to streamline hospital operations and solve challenges including: reducing expensive readmissions, controlling drug expenditures and improving patient care.

Solutions include:
A Glycemia Management Solution by Adventist Health System including Florida Hospital.
A High-Cost Drug Guidelines Solution from Partners HealthCare, founded by Brigham and Women's Hospital and Massachusetts General Hospital.
An Employee Engagement Survey by Benefis Health System.
An Emergency Department Toolkit from Banner Health.

"Health system leaders are continually searching for `best in class' solutions to tackle daily operational challenges - such as spiraling drug costs or improving ER wait times," said MX.com founder Joseph Davis, PhD. "MX.com is a source for both free and licensed Solutions developed and tested by leading medical institutions. We've established a pragmatic alternative to the high costs associated with creating in-house materials or hiring consultants, and opened a new revenue stream for hospital leaders who seek to market their intellectual property to benefit other healthcare providers."

MX.com will continuously grow their inventory of Solutions- developed by leading hospitals to solve persistent healthcare problems.

"MX.com offers an excellent platform for showcasing innovative tools that we've developed in-house and can benefit other healthcare organizations facing similar challenges, said Richard K. Reiner, Executive Vice President for Adventist Health System. "The site `pushes the envelope' in stimulating healthcare innovation and helping the industry to more easily adopt successful strategies and practices."

MX.com also features an online catalog of free solutions developed by leading healthcare institution which were previously difficult or time-consuming to find on the web.