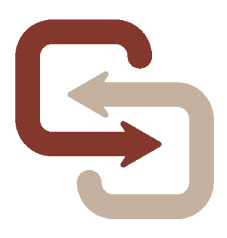 FEBRUARY 1, 2011 -- MX.com today announced the appointment of Edward Popovich, PhD as Executive Vice President. In this position, Popovich will be responsible for guiding MX.com and The EXchange into the next phase of healthcare innovation.

"Ed's background in healthcare quality management strategies and practices dovetails perfectly with MX.com's growing catalog of healthcare management Solutions and we're thrilled to welcome him to our team," said Joseph Davis, founder and chairman of MX.com. "Ed joins us at a critical time as we forge partnerships with leading hospitals and medical centers and formally launch the site."

Popovich's area of expertise is in quality management strategies and practices to improve healthcare operations, such as Lean Six Sigma. He is the founder of Sterling Enterprises International, Inc. and Sterling Academy, which offered consulting services related to the Florida Sterling Award (Florida's state award based on the Malcolm Baldrige National Quality Award.) Past engagements include the Office of The Surgeon General, PinnacleHealth, Sony, Johnson & Johnson and others. Prior to establishing Sterling Enterprises and Sterling Academy, Popovich held senior positions at the Boca Raton Community Hospital and Motorola. He has a doctorate degree in Statistics from the University of Florida in Gainesville.


About MX.com
MX.com by Medimetrix Solutions EXchange is the first online marketplace and resource center to showcase free or licensed healthcare management materials or Solutions - such as toolkits, protocols and educational materials. MX.com is a web-based platform where healthcare administrators can find, buy and sell intellectual properties that have been packaged into cost-effective, easy-to-implement turnkey Solutions. Each Solution is designed to address operational/financial, physician integration, regulatory/accreditation, educational, service line or other healthcare delivery challenges.

Based in Boca Raton, FL., MX.com was established in 2011 by Joseph Davis, chairman of Medimetrix Group. Since 1987, the Medimetrix Group has provided strategic consulting services to more than a thousand healthcare organizations, including over 700 hospitals. It is closely affiliated with Spirit Health Group, the umbrella company for the Spirit of Women Hospital Network, the HeartCaring Hospital Network, Spirit Health Media and Spirit Health Partnerships.