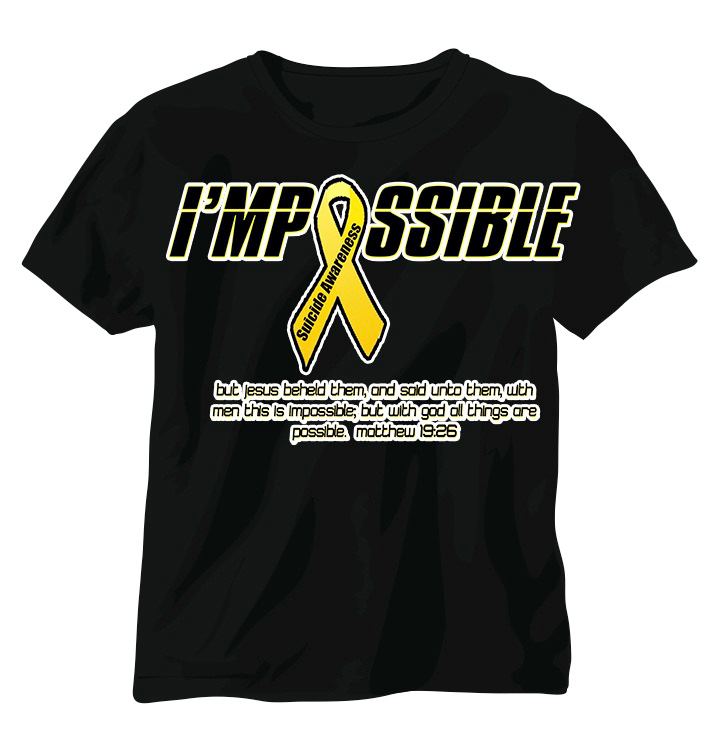 Detroit, MI – Mentoring Youth Network (MYN), an organization whose mission is to inspire change in Detroit's youth, is taking a proactive approach to preventing the tragic deaths among the city. On Saturday, September 29, MYN will host the I'mpossible Suicide Awareness Conference for children and parents at Impact Church located at 12844 Elmdale in Detroit from 8 a.m. to 4 p.m. The event's keynote speaker will be Katrina Hancock, sports reporter for WDIV Local 4 television in Detroit.

To generate awareness for suicide prevention, MYN is selling "I'mpossible" t-shirts which features the yellow ribbon to honor families who have lost loved ones to suicide. The phrase "I'mpossible" stems from turning a negative word into a positive statement. T-shirts are $15 for sizes small through extra-large and $17 for larger sizes. Proceeds from t-shirt sales will be used towards funding the conference.

MYN's I'mpossible Suicide Awareness Conference will host concurrent and separate workshops for both children and parents. Topics that will be covered include depression, bullyilng, conflict resolution, and relationship building. The conference will also include breakfast and lunch, themed performances and prizes for those who attend.

"The stories of suicide over the past few years have been very disheartening," said Tony Weston, President of Mentoring Youth Netowrk. "The cases of suicide, in addition to the senseless violence that has occurred in our city, has provoked our organization to take action in order limit such incidents. We believe that if we address the issues which are at the root causes of suicide, we can invoke positive change within our culture. The I'mpossible Suicide Awareness Conference is only the first step Mentoring Youth Network is taking towards decreasing suicide and violence rates in our nation."

For more information on the I'mpossible Suicide Awareness Conference, the I'mpossible campaign, or to become a sponsor, contact Tony Weston at (313) 408-9506 or tony@mentoringyouthnetwork.com. To register for the event, visit http://mentoringyouthnetwork.eventbrite.com.