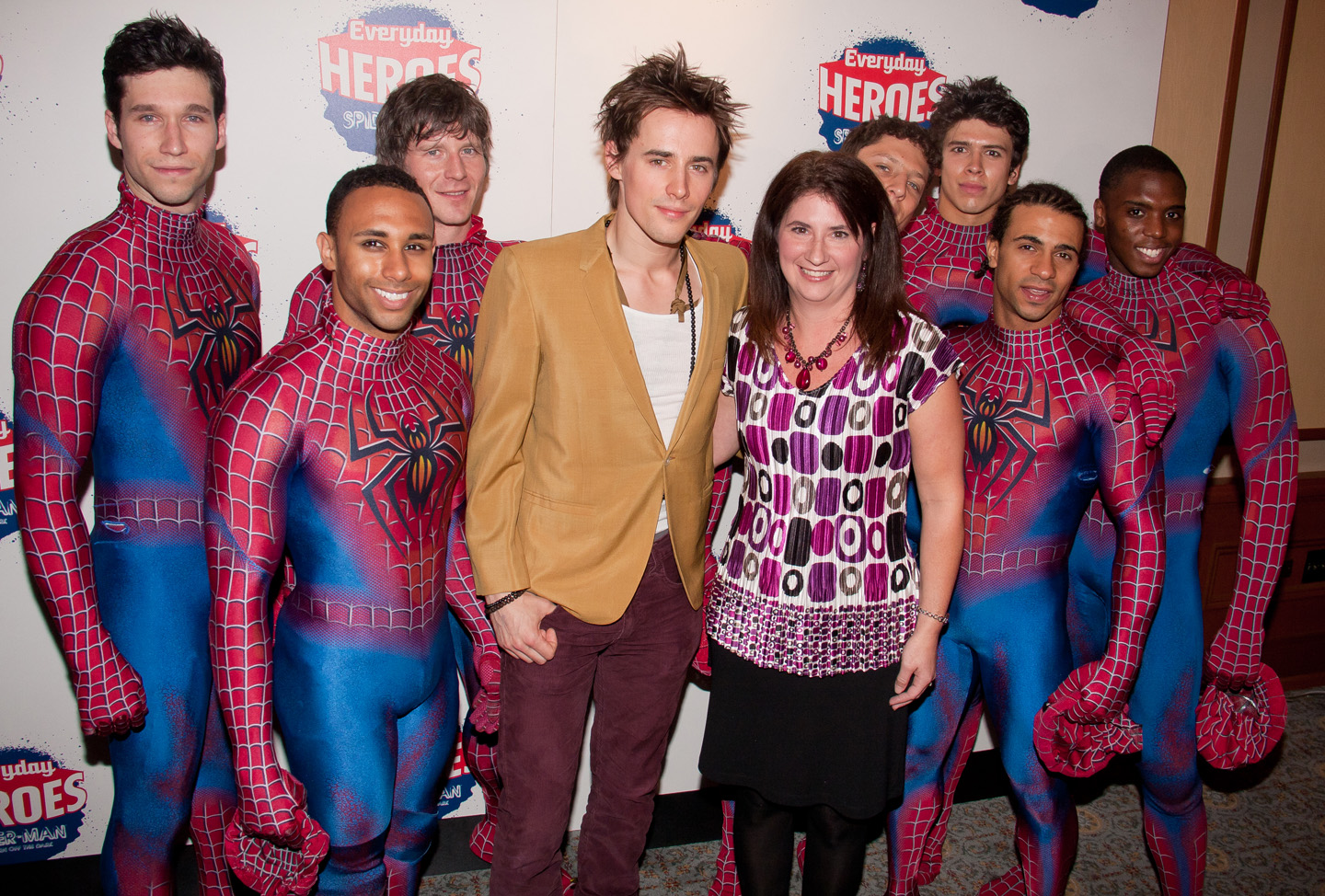 Tucson, AZ – (November 8, 2011) The National Association of Professional Geriatric Care Managers congratulates member Diane Pagan who recently won the first "Everyday Hero" award presented by Reeve Carey, star of Broadway's popular new show, SPIDER-MAN Turn Off the Dark. The "Every Day Heroes" program was announced on September 21, 2011 at a special press conference.
As the award recipient, Diane Pagan was recognized for her work with the Medical House Call Program at Montefiore Medical Center for six years. She visits sick homebound patients throughout the Bronx area to provide care. She strives to keep them well and prevent them from having to be hospitalized. She is a certified geriatric care manager who always goes the extra mile for her patients. As noted by the award organizers, "Diane's compassion and empathy is seemingly limitless. Despite her tireless efforts on behalf of her patients, Diane also finds the time to care for her three young children, ages 4, 7 and 9."
"As Uncle Ben says, 'With great power comes great responsibility,' and our very first 'Everyday Hero' completely embodies that idea," Reeve Carney said of Pagan.
"It is wonderful to see that a deserving member of our organization was recognized for her efforts and we applaud Diane Pagan." said Susan Fleischer, president of NAPGCM. "Geriatric care managers throughout the country are also everyday heroes and dedicated professionals helping older adults, people with disabilities and families."
To find an everyday hero Geriatric Care Manager in your area you may visit www.caremanager.org
The button "Find a Care Manager" provides an easy to use web directory; which allows you to find a care manager near you based on your zip code or city.
About NAPGCM
The National Association of Professional Geriatric Care Managers (NAPGCM) was formed in 1985 to advance dignified care for older adults and their families. Geriatric Care Managers are professionals who have extensive training and experience working with older people, people with disabilities and families who need assistance with caregiving issues. They assist older adults who wish to remain in their homes, or can help families in the search for a suitable nursing home placement or extended care if the need occurs. The practice of geriatric care management and the role of care providers have captured a national spotlight, as generations of Baby Boomers age in the United States and abroad. For more information please visit www.caremanager.org