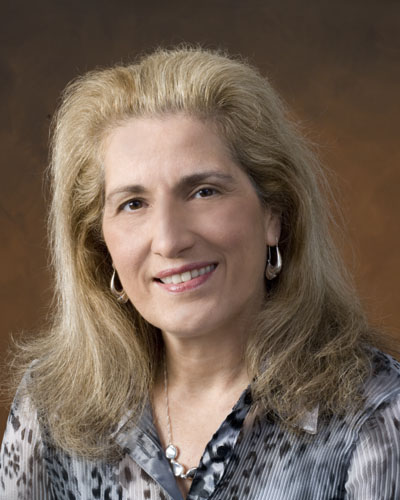 Washington, D.C. -
Welcoming the 57th Summer Fancy Food Show with enthusiasm, 80 specialty food makers from across the Washington, D.C. metropolitan region will present their cookies, spice mixes, artisanal cheeses, meats and other innovative products at this major international culinary trade event.
The Summer Fancy Food Show is the largest marketplace for specialty foods and beverages in North America. It will take place July 10 - 12 at the Walter E. Washington Convention Center in Washington, D.C. The show moved to Washington from its long-time home at the Jacob K. Javits Convention Center in New York City due to ongoing construction. It will be held again in Washington in 2012.
The exhibit halls will be filled with 180,000 products from 2,400 exhibitors from across the U.S. and 80 countries and regions. More than 18,000 buyers are expected to attend, all looking for new products, ideas, and trends in specialty foods to present to consumers in the year to come.
The D.C. metro area's inventive offerings will include Chesapeake Blue Crab Salsa from Randallstown, Md., Chocolate Coconut Curry Gelato from D.C., Tequila Lime Chocolates from Charlottesville, Va., and pasture-raised Berkshire Pork Bacon from Surry, Va.
Among the region's exhibitors are:
Dolci Gelati, Washington, D.C. - Gelato/Sorbet
Route 11 Potato Chips, Mount Jackson, Va. - Potato Chips
Fisher's Popcorn, Ocean City, Md. - Popcorn
Gifford's Wholesale Ice Cream, Silver Spring, Md. - Ice Cream
Dr. Lucy's Cookies, Norfolk, Va. - Gluten-Free Cookies
Hubbard Peanut Company, Inc., Sedley, Va. - Peanuts
Gunther's Gourmet, Richmond, Va. - Salsas and Marinades
Monastery Bakery at Holy Cross Abbey, Berryville, Va. - Baked Goods
Blue Crab Bay Co., Melfa, Va. - Hors d'oeurves & Appetizers
Abuelita Mexican Foods, Manassas, Va. - Tortillas/Chips
Silence Tea, Gaithersburg, Md. - Teas
French Cheese Club, College Park, Md. - Cheeses
Pasta Valente, Charlottesville, Va. - Dried Pastas
Mayorga Coffee, Rockville, Md. - Coffee
Divine Chocolate, Washington, D.C. - Chocolate Bars
Red Rocker Candy, Troy, Va. - Handmade Toffees and Brittles
S. Wallace Edwards & Sons, Surry, Va. - Farm-Raised Meats
Mama Vida, Randallstown, Md. - Chutneys
Montebello Kitchens, Gordonsville, Va. - Baking Mixes
Chincoteague Seafood, Parsonsburg, Md. - Seafood/Soups
Additionally, D.C. metropolitan area companies made a strong showing as
Silver Finalists in the 2011 sofiT Awards
for the outstanding specialty foods and beverages of the year. The awards, presented by the National Association for the Specialty Food Trade, Inc. (NASFT), owner of the Summer Fancy Food Show, are the top honor in the $70-billion specialty food industry. The Gold Winners will be announced at the show on July 11 at a red-carpet ceremony hosted by Celebrity Chef Cat Cora.
Regional sofi Silver Finalists are:
La Pasta, Inc., Silver Spring, Md. - Marinara Sauce
Todd's Dirt Seasonings, Severna Park, Md...- Crabby Dirt
Blue Bay Crab Co., Melfa, VA. - SandbaggersT Sea Salt & Cracked Pepper Peanuts
Bone Doctors' BBQ, Charlottesville, Va. - Bone Doctors' BBQ Gift Pack
Route 11 Potato Chips, Mount Jackson, Va. - Dill Pickle Potato Chips
"Metropolitan Washington and the Middle Atlantic region are strong markets for specialty foods," says NASFT President Ann Daw. "Its vibrant food scene is adding a special dimension to our show, with great regional exhibitors at the show itself, and wonderful dining options for attendees to enjoy."
Fancy Food Show Exhibitor News: specialtyfood.com/exhibitornews

sofi Awards Finalists: foodspring.com/sofiawardsPress Registration
The Summer Fancy Food Show is for members of the specialty food trade only. It is closed to the general public. Press registration is at
fancyfoodshows.com
.
About the NASFT
The NASFT is a not-for-profit trade association established in 1952 to foster trade, commerce and interest in the specialty food industry. Today there are more than 2,700 members in the U.S. and abroad. The NASFT's website for consumers,
foodspring.com
provides an insider's look at specialty foods and the companies, entrepreneurs and artisans behind them. For information on the NASFT, go to
specialtyfood.com
. For information on the NASFT's Fancy Food Shows, go to
fancyfoodshows.com
.