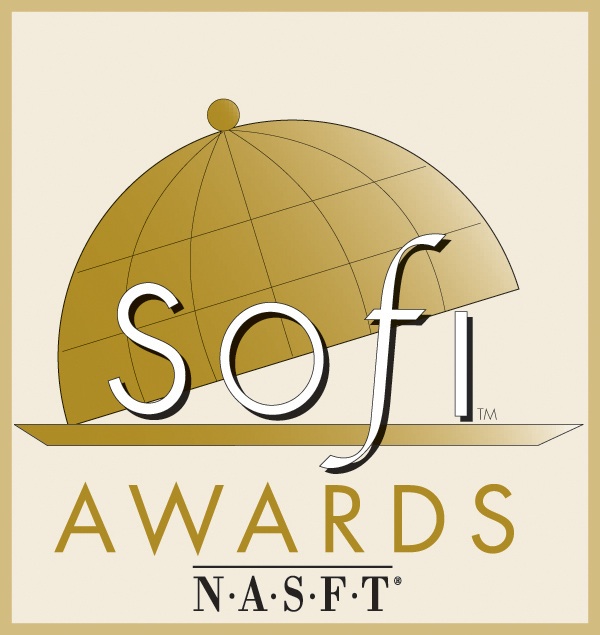 New York, N.Y. - Hibiscus vinegar, cherrywood smoked bacon, and Indian cooking sauce with cashews and cream are among the 10 finalists for the 38th annual sofiT Awards for Outstanding New Product of 2010. The sofi Awards, presented by the National Association for the Specialty Food Trade, recognize excellence in specialty foods and beverages in 33 categories. "sofi" stands for Specialty Outstanding Food Innovation.

Finalists for Outstanding New Product 2010:

Les Produits Fins Fabrice Lafon - Apple Ice Wine Vinegar
Nueske's Applewood Smoked Meats - Nueske's Wild Cherrywood Smoked Uncured Bacon
Olive & Sinclair Chocolate Co. - Salt & Pepper Chocolate Bar
PreGel AMERICA - Salted Caramel Super Sprint
Rishi Tea - Masala Chai Concentrate
South African Consulate General - Rozendal Hibiscus Vinegar
Spread Health Food - NUTMERIC Ultra
Stonehouse 27 - Cashews & Cream Indian Cooking Sauce
Sukhi's Gourmet Indian Foods - Tandoori Chicken Naanwich
The Cheeseworks Ltd. - Carboncino by Caseificio dell'Alta Langa

These finalists were selected by a national panel of specialty food experts who spent five full days this spring tasting and evaluating a record 2,257 entries across 33 award categories, ranging from Outstanding Appetizer, Antipasto, Salsa or Dip, to Outstanding Vinegar. Finalists for Outstanding New Product and Outstanding Product Line were selected earlier this month.

Finalists for Outstanding Product Line 2010:

Bellwether Farms - Product Line
Food Should Taste Good - All Natural Chips
King Arthur Flour - Gluten - Free Baking Mixes
Royal Pacific Foods - The Ginger People - The Ginger People
The Rogers Collection - Les Moulins Mahjoub


For a complete list of finalists, please visit: www.foodspring.com/content/sofi-silver-2010/

The sofi Awards are considered the highest honor in the $63-billion U.S. specialty food industry. The competition is open to members of the NASFT, a not-for-profit trade association established in 1952. Gold Winners will be selected at the NASFT's Summer Fancy Food Show in New York, and will be announced at a red-carpet ceremony at the show hosted by executive chef Dan Barber of Blue Hill Restaurant, a leader in the artisanal food movement.

This year sofi Awards was the most competitive yet, with 2,257 entries across all categories, up 19 percent from 2009 and 3 percent above the former record of 2,191 in 2008. This year NASFT members submitted 492 entries for Outstanding New Product and 195 for Outstanding Product Line.

The judges evaluated the entries on numerous attributes, including quality, taste, innovation, packaging, ingredients, and pricing. The judges were: Sue Bicksler Taub, Holbrook Cottage, Briarcliff Manor, N.Y.; Gantt Bumstead and Suman Lawrence, United Texas, Lubbock, Texas; Mustafa Coskun and Robert Rosa, Garden of Eden Marketplace, New York, N.Y.; Patrick Crowl, Woodstock Farmers' Market, Woodstock, Vt.; Franck Deletrain, John O'Neil and Lou Piuggi, Patina Group, New York, N.Y.; Faye Greenberg, Winn-Dixie, Jacksonville, Fla.; Madeline Romo, Savor the Flavor, Sierra Madre, Calif.; Mary Richter, Surdyk's, Minneapolis; Lordes Reynoso, Institute of Culinary Education, New York, N.Y.; Celia Barbour and Rachel Mount, O, The Oprah Magazine, New York, N.Y.

"We are extremely pleased with the excitement surrounding this year's awards," said Ann Daw, president of the NASFT. "The judges selected outstanding Silver Finalists that represent the spirit of creativity and innovation in the specialty food business."