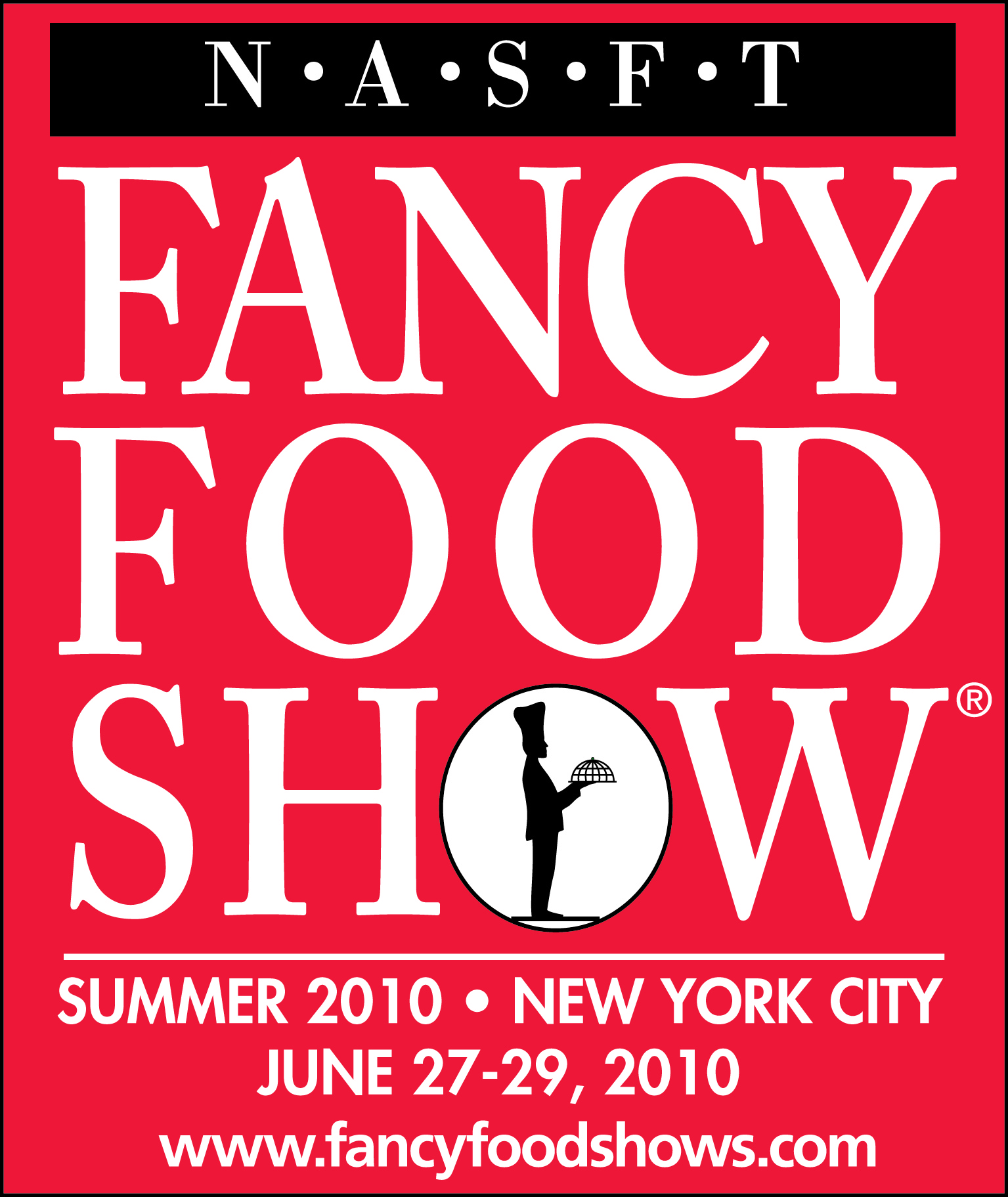 New York, NY - The 56th Summer Fancy Food Show will feature new products, new ideas, and the latest trends in specialty foods and beverages from across the U.S. and around the world. The show is June 27 - 29 at the Jacob K. Javits Convention Center in New York City. Registration is at
www.fancyfoodshows.com
More than 2,400 exhibitors representing 70+ countries will present 180,000 of the world's finest chocolates, cheeses, olive oils, salsas, teas, spices and thousands of natural and organic products to an anticipated 24,000 buyers. Foods from different cultures will be prevalent, whether harissa, kimchi or carica.
"The Summer Fancy Food Show is exceeding our expectations in terms of exhibitors and attendees," says Ann Daw, president of the National Association for the Specialty Food Trade, Inc., the show's owner. "There is renewed momentum among our exhibitors, and continuing interest from consumers for great specialty products to dress up their meals, give as gifts, and enjoy for snacks."
A highlight of the Summer Fancy Food Show is the red-carpet ceremony to present the NASFT's sofiT Awards for the outstanding specialty foods and beverages of the year. This year's presenter and keynote speaker is executive chef Dan Barber of Blue Hill and Blue Hill at Stone Barns, a leader in the artisan and local food movement. NASFT's Outstanding Retailer Awards for 2010 and awards honoring 50-year members will also be presented at the June 28 event.
Other show highlights include:
New Brands on the Shelf. A pavilion with 30 emerging companies.
Start-up Saturday. Series of seminars for industry newcomers.
What's New, What's Hot! Showcase with hundreds of new products, gift ideas, and natural and organics.
70+ international exhibitors, including France, Spain, Italy, Tunisia, India and large pavilions from Korea, Morocco and Brazil.
20 seminars including NASFT trends research and roundtables on Kosher and Halal trends.
sofi Awards pavilion with all Silver Finalists across 33 Awards, from Outstanding Appetizer, Antipasto, Salsa or Dip to Outstanding Vinegar.
Business Builders 1-to-1, a speed-dating program matching buyers to exhibitors.
City Harvest donation at end of show for 21st year.
The Fancy Food Show is a trade show for members of the specialty food trade; it is closed to the general public. The NASFT provides press badges to qualified journalists. Press registration and general registration is at
www.fancyfoodshows.com/attend
.
###
The NASFT is a not-for-profit trade association established in 1952 to foster trade, commerce and interest in the specialty food industry. Today there are more than 2,900 members in the U.S. and abroad. For further information on the NASFT and its Fancy Food Shows, go to
www.specialtyfood.com
.
NASFT MEDIA CONTACTS:
Ron Tanner, VP, Communications & Education; 646-878-0115, rtanner@nasft.org
Louise Kramer, Communications Director; 646-878-0130, lkramer@nasft.org