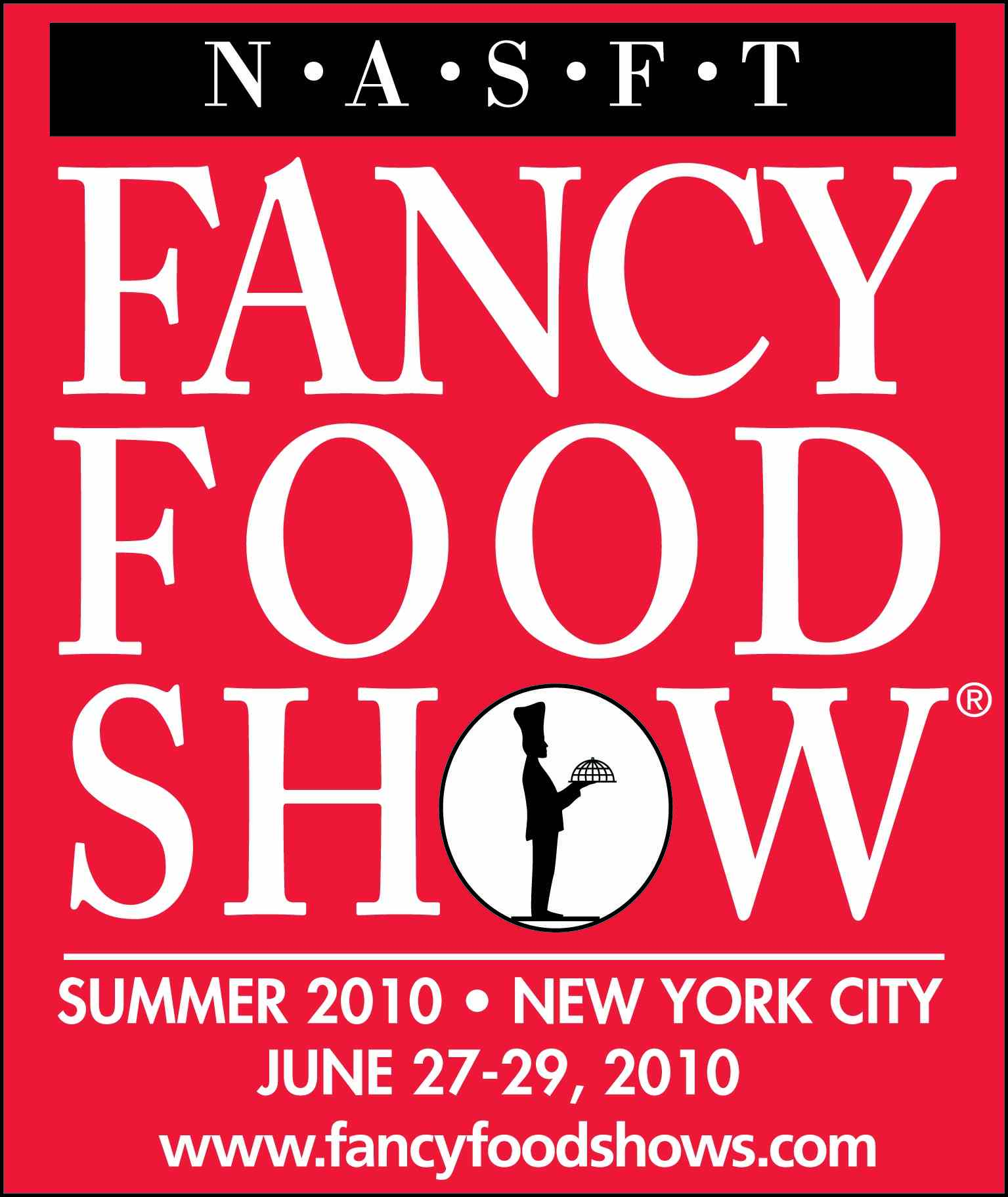 The top five food trends for 2010 have been picked by a panel of food experts at the 56th Summer Fancy Food Show in New York. The show, June 27-29, in the Javits Center, is the largest marketplace for specialty food and beverages in the U.S. filling all exhibit space in the Javits Center with 2,400 domestic and international exhibitors from more than 80 countries. As many as 180,000 products ranging from artisanal cheeses to savory snacks, frozen desserts, ethnic sauces and dark chocolate are on display.

The trends are:

Great Vinegars - Innovative flavors include: Hibiscus, Walnut Champagne, Peach Balsamic, Lime Rice, and Apple Ice Wine Vinegar.

Indian Products - Unexpected creations: Curry Ketchup, Cashews & Cream Cooking Sauce, Tandoori Chicken Naanwich, and Tikka Masala Marinara.

Grains, Nuts & Seeds - Sweet and savory items make up this category with Flax Seed Crackers, Oat and Corn Cakes, Pumpkin Palooza Nut Confections, and Lentil Chips.

Squash, Pumpkin and Sweet Potato - These fall favorites are showcased in Pumpkin Salsa, Butternut Squash Pasta Sauce, Sweet Potato Butter, Butternut Squash Tart, and Sweet Potato Chocolate.

Handcrafted Local Heritage Foods - Soups, pickles and sweets including Linekin Bay Lobster Corn Chowder, Brooklyn Pickles, Wild West Steak Rub and Sticky Toffee Pudding offer fresh takes on classics.

Other emerging trends identified are fig products, including a cabernet wine and fig preserve; unusual teas infused with turmeric and cardamom; and specialty flavored honeys such as chestnut, lime, pine and raspberry.

The trendspotters are: Fran Carpentier affiliation to PARADE/parade.com; Faith Durand, Apartment Therapy: The Kitchn; Nancy Wall Hopkins, Better Homes & Gardens; Sara Moulton, chef, cookbook author and Good Morning America food personality; Rachel Mount, O Magazine; Kara Nielsen, Center for Culinary Development; Denise Purcell, Specialty Food Magazine; Jenna Zimmerman, Food Network.