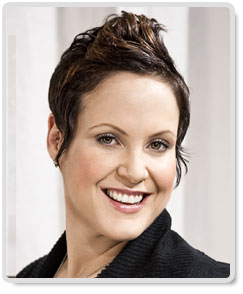 East Hampton, NY
FOR IMMEDIATE RELEASE

Naturopathica Holistic Health Spa announces its partnership with W3LL People natural cosmetics now available in the Naturopathica Spa Store in East Hampton, NY.

For a special launch event on July 28, 2011, Shirley Pinkson, W3LL founder will be at the Naturopathica Spa giving free makeup consultations and makeovers from her W3LL People line. A makeup artist with 17 years of experience in the cosmetic and skin care industry, Pinkson brings her knowledge and expertise to East Hampton.

The Naturopathica Spa has been a haven for holistic health and natural beauty seekers since 1995. The store supports the natural massage and facial treatments provided by the spa - with an aromatherapy bar for custom blends specifically tailored to a client's health and wellness needs. The Naturopathica Spa Store also carries a curated range of candles, books, yoga clothing and brand products.

"W3LL People is a natural fit," says Naturopathica Founder and CEO Barbara Close. "Their high-performing, 100% natural products are our staff favorites and are sure to become our clients' summer must-haves."

"W3LL PEOPLE make up is Less Diva, More Do,' says co-Founder Shirley Pinkson. "What we have created is pure, clean, gorgeous make up that performs. There are no weird toxic preservatives, petroleum, artificial colors or harsh ingredients. Our skin absorbs 80% of what we put on it. Let's keep it happy... with a good dose of the W3LL PEOPLE glow."
For more information about Naturopathica, please visit: http://naturopathica.com or contact Sarah Falcon: sarah@naturopathica.com

About Naturopathica:
At Naturopathica, we live and breathe a better beautyT. For 15 years, Naturopathica has evolved as the expert source for natural solutions by integrating centuries-old traditions from around the globe with the latest breakthroughs in science. Our innovative products, certified by ECOCERT, acknowledge our commitment to sustainability and our respect for the wisdom of nature. We were one of the first brands to take a holistic approach and emphasize how diet, herbal remedies, and mind/body techniques enhance beauty from the inside out. Learn more about our natural and organic skin care solutions at: http://www.naturopathica.com.

About W3LL People:
W3LL PEOPLE founders understand the makeup we put on our skin goes into our body. This simple fact inspires us to create innovative cosmetics using extraordinary quality, integrity and purity to achieve beautiful aesthetic results outside and healthy results inside. This modern approach to beauty is powered by W3LL PEOPLE's "3" core principles: advanced performance, premium 100% natural/organic ingredients, and sustainability (not to mention a good dose of mojo).