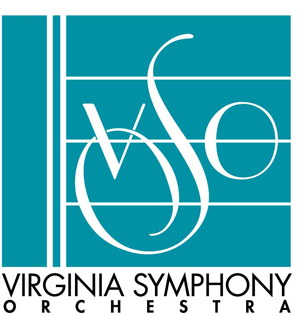 NORFOLK, VIRGINIA (June 5, 2012) -
The Virginia Symphony is pleased to announce the international release of a new recording featuring the music of Virginia composer
Adolphus Hailstork
. The CD, titled
An American Port of Call
, was recorded live at the L. Douglas Wilder Performing Arts Center on May 18, 2011. For the live recording, the Virginia Symphony, led by JoAnn Falletta, was joined by the Virginia Symphony Chorus and baritone, Kevin Deas for performances of five works by Hailstork: his Symphony No. 1,
Three Spirituals, An American Port of Call, Fanfare on Amazing Grace and Whitman's Journey, Part One: Launch Out on Endless Seas.
"It is an honor for any American composer to have an entire disc released devoted to his/her music, especially by an orchestra as fine as our own Virginia Symphony Orchestra," stated Hailstork. "I am truly grateful to JoAnn Falletta, the musicians of VSO, and NAXOS"
The recording will be distributed on the
NAXOS Label
, the world's leading classical music recording group. Digital copies will be available beginning June 4, 2012 on
iTunes
,
Amazon
and emusic. CDs will be available beginning June 26 at major online distributors, including
Amazon
, Barnes & Noble, and at
www.VirginiaSymphony.org
. Copies are available for pre-order now on both
iTunes
and
Amazon
.
An American Port of Call
is the Virginia Symphony's first international recording release, and the project, a co-presentation with the
Virginia Arts Festival
, was funded in part by a grant from the
National Endowment for the Arts
. "The Virginia Symphony is extraordinarily proud to consider Dr. Adolphus Hailstork a brilliant and beloved part of our family, and our community," stated Falletta. "Internationally renowned as a composer and played by musicians across the globe, Dolph has written many of his pieces for the Virginia Symphony, and it has been our privilege to premier a number of his works. We are very happy that our first recording on the international NAXOS label is a CD of his music."
Award-winning composer Adolphus Hailstork is a vibrant communicator whose music speaks directly and subtly. His Symphony No. 1 was commissioned for festival performance and is imbued with the engaging, lyrical and vivid qualities of which he is a master.
The Three Spirituals
are richly affecting orchestral settings originally written for pipe organ.
Amazing Grace: Fanfare
is nobly conceived and
An American Port of Call
, written for the Virginia Symphony, evokes the bustle inspired by Norfolk, Virginia.
Whitman's Journey
is a hymn of hope for those setting out on 'the seas of life'.
JoAnn Falletta is the recipient of many of the most prestigious conducting awards, including the Seaver/National Endowment for the Arts Conductors Award for exceptionally gifted American conductors, the coveted Stokowski Competition, and the Toscanini, Ditson and Bruno Walter Awards for conducting, as well as the American Symphony Orchestra League's prestigious John S. Edwards Award. She is an ardent champion of music of our time, introducing more than 400 works by American composers, including more than 80 world premieres. Hailing her as a "leading force for the music of our time," the American Society of Composers, Authors and Publishers honored JoAnn Falletta with her 10th ASCAP award in 2008. Her growing discography, which currently includes nearly 60 titles, consists of recordings with the London Symphony, Royal Scottish National Orchestra, Buffalo Philharmonic, Virginia Symphony, English Chamber Orchestra, New Zealand Symphony, Long Beach Symphony, Czech National Symphony, Philadelphia Philharmonia and the Women's Philharmonic, among others. Her recording schedule for this season includes two recordings with the London Symphony for Naxos, Jack Gallagher's One Movement Symphony to be released in September, and Ken Fuch's
An American Rhapsody
.
Under the leadership of GRAMMY-winning music director, JoAnn Falletta, the Virginia Symphony is Southeastern Virginia's pre-eminent professional symphony orchestra. Founded in 1920, it is ranked in the top ten percent of professional orchestras nationwide and serves the entire Southeastern Virginia region with performances of Classics, Pops and Family concert series in Norfolk, Virginia Beach, Newport News and Williamsburg for more than 200,000 concert-goers every year. Additionally, the orchestra reaches 63,000 children, students and lifelong learners with its education and community programs. The Virginia Symphony has performed at Carnegie Hall and the Kennedy Center and is the cornerstone of the Performing Arts in Southeastern Virginia.
Naxos of America
: Headquartered in Franklin, Tennessee, a suburb of Nashville,
Naxos of America
is the #1 independent classical music distributor in the U.S. and Canada. Specializing in state-of-the-art distribution, marketing and promotion, Naxos of America distributes nearly 32,000 SKUs to traditional brick and mortar retail, as well as offering a comprehensive suite of services tailored to consumer direct fulfillment. Naxos of America is also the largest digital distributor of independent classical music, supplying a catalog of over 30,000 albums to hundreds of digital download and mobile outlets worldwide. Naxos of America offers marketing, e-marketing, publicity, e-publicity, physical and digital e-commerce services, licensing opportunities, streaming services, sales and customer service for all new releases and active catalog titles of Naxos Records and more than 150 distributed labels.