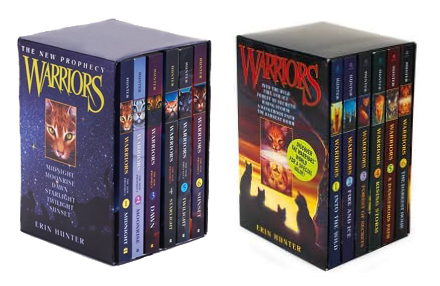 4.16.2012 - Erin Hunter, author of the New York Times best-selling series "Warriors," is hosting a special 2-hour event exclusively with New Moon Girls members.

"Warriors" has become a popular series with young readers worldwide, and Victoria Holmes, ¼ of the team that makes up the pseudonym of Erin Hunter, will be taking a break from the Erin Hunter's Spring 2012 Tour to chat with New Moon Girls members in Luna's Chatterbox on April 28, 2012.

"I'm thrilled and honored to be invited," Holmes said. "(New Moon Girls) promotes everything that I believe most passionately in: strong, independent, smart young people taking responsibility for their life choices, and also remembering to have fun along the way. Some of my Warrior Cats could learn valuable lessons from your site members!"

Learn more about the Warriors series and the women who make up Erin Hunter on the Warriors website. Visit Luna's Book Club on NewMoon.com for more on this featured series.

"I'm bracing myself for some searching questions, and I'll do my best to answer everything as honestly as I can, though I can be quite strict about not giving out spoilers," said Holmes.

The chat will be held for NMG members on Saturday, April 28, 2012 from 12:00 to 2:00 pm eastern time. For information on this event, email meganfp@newmoon.com.