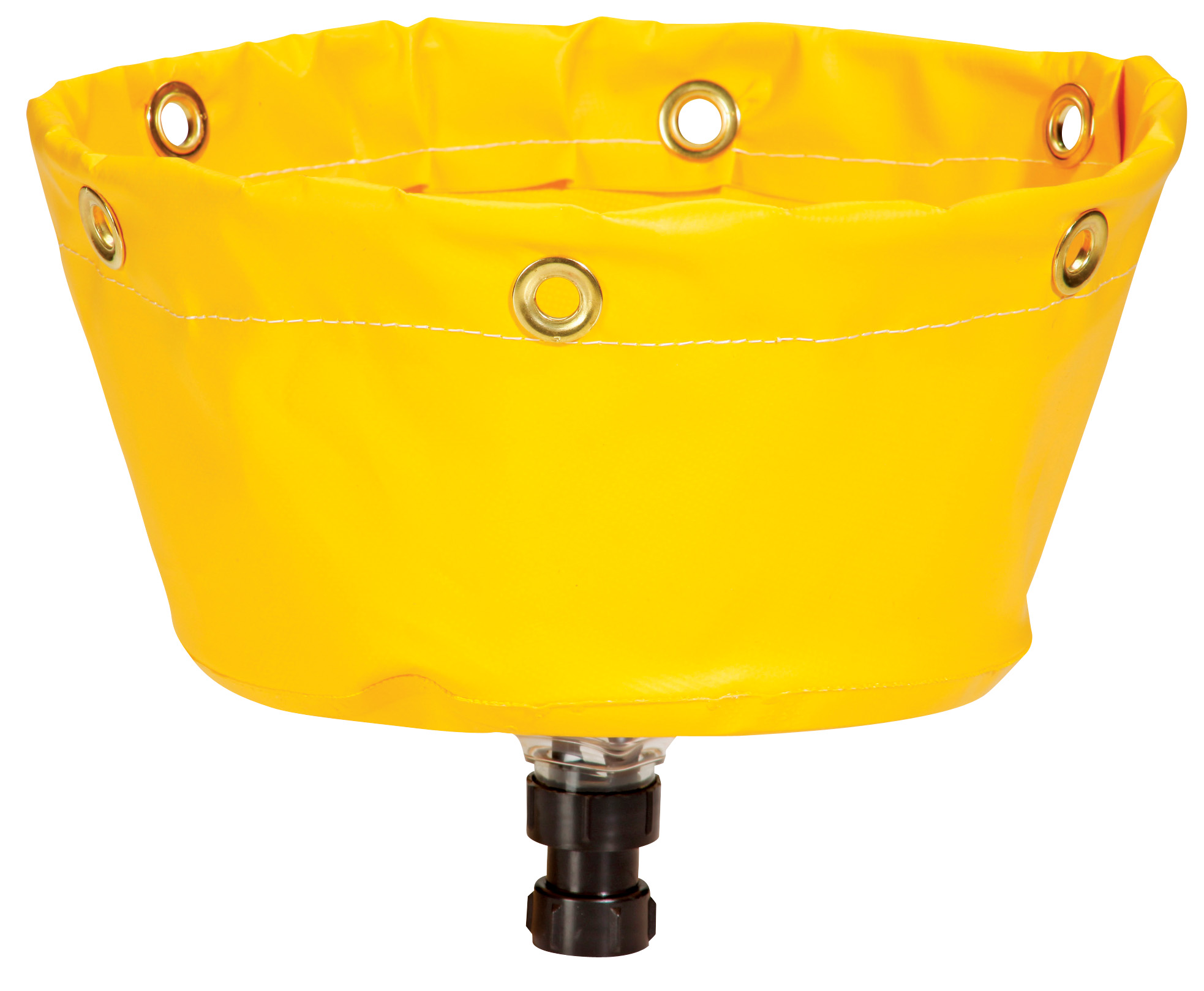 Tipton, PA, November 12, 2011 – New Pig Corporation has recently introduced the PIG® Low-Profile Leak Diverter to catch leaks in tight spaces and channel them away before they damage the environment, equipment or create a slip hazard.

The PIG® Low-Profile Leak Diverter is composed of a durable, vinyl-coated, nonpermeable material that resists punctures, mildew and degradation. The compact size of the Leak Diverter allows workers to target spills –even in tight spaces – and can be used as a long-term maintenance solution or as emergency response when a leak is discovered.
Ideal for use indoors and out, the Leak Diverter is UV-resistant for up to 12 months and flame-resistant for added safety. The Diverter accepts a standard ¾" hose connection to safely channel liquid to floor drains or to a collection container.
For more information, or to inquire about custom sizing options for the PIG® Low-Profile Leak Diverter, please contact New Pig Corporation at 1-800-HOT-HOGS or visit www.newpig.com.