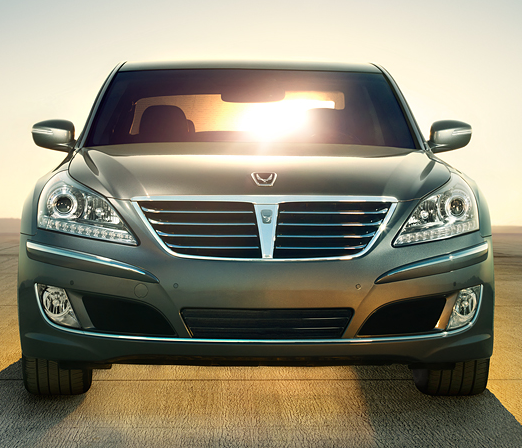 Hilton Head Hyundai is pleased to see that Hyundai Motor America announced record February sales of 43,533 units, up 28 percent compared with the same period last year. For the year, total Hyundai sales are up 25 percent, with retail volume up 51 percent.
"February was very strong for Hyundai," said Dave Zuchowski, Hyundai Motor America's executive vice president of national sales. "Consumer activity was high, credit was readily available and the overall impact on the Hyundai business was really encouraging. With improving supply of our red-hot 40-mpg
2011 Hyundai Elantra
, and increasing consumer concern with fuel prices, we're looking forward to an even stronger March."
Overall retail sales through dealerships rose 46 percent from last February, led by a 103 percent retail increase for Sonata and a 74 percent retail increase for the all-new Elantra. Fleet sales were down 22 percent, with fleet mix at 16 percent for the month, and 14 percent year-to-date.
The
Hyundai Genesis
continued its impressive growth with the 20th consecutive month of year-over-year sales increases, while the
Hyundai Equus
continued its successful launch in the midst of tight availability and strong consumer demand, delivering a year-to-date retail market share of the premium luxury segment of over 7 percent, which is 40 percent above Hyundai's target.
"According to Compete's latest data, Equus is already the most-shopped premium luxury car in the industry this year, ahead of the BMW 7-Series, Mercedes S-Class, Audi A8 and Lexus LS," said John Krafcik, Hyundai Motor America's president and CEO. "We're delighted with the positive consumer response and we are working to increase Equus availability to meet the strong demand we're seeing."
Hyundai sold 8,830 cars with 40-mpg EPA fuel economy highway ratings during the month of February, representing 20 percent of its sales for the month. Hyundai is committed to leading the industry in sales of 40-mpg vehicles in 2011, and seeks to achieve this through the wide availability of vehicles that achieve 40 mpg. Hyundai's strategy of standard 40-mpg ratings on vehicles like the 2011 Elantra sedan and the forthcoming 2012 Hyundai Accent are in contrast to the practice of competitors, which limit 40-mpg sales to low-volume and/or extra cost option package and trim levels.
Hyundai's sales-weighted average fuel economy for the month of February exceeded 35 mpg for the first time, achieving a sales-weighted average of 35.2 mpg, with a year-to-date average of 35 mpg. Hyundai provides this data to allow governments, policy-makers, journalists, and other interested observers additional data points to help gauge the feasibility of achieving the 47-to-62 mpg CAFE targets being considered for 2025.
"In 2008, Hyundai committed to achieve a 35-mpg CAFE level by 2015. While the year isn't over yet, it's good news that our sales-weighted fuel economy average so far in 2011 has already reached the 35 mpg level," said John Krafcik. "Consumers have shown us they are very willing to buy stylish, roomy, and fuel-efficient cars like the 2011 Elantra in high volumes, and that should give everyone confidence about how far we can go as an industry in achieving significant fuel economy gains from today."
The January sales-weighted CAFE data reported here are updated from last month's release to be consistent with official 2011 MY NHTSA CAFE reporting. For 2011 MY reporting, two-wheel drive sport-utility vehicles were reclassified as cars, with all-wheel drive versions remaining classified as trucks. Consistent with this in Hyundai's sales-weighted monthly fuel economy reporting, two-wheel drive
Hyundai Tucson
,
Hyundai Santa Fe
, and
Hyundai Veracruz
are now categorized as cars and all-wheel drive Tucson, Santa Fe, and Veracruz are classified as trucks. This impacts car and truck fuel economy averages, but does not impact the Hyundai brand average.
New River Auto Mall is located on U.S. Highway 278 approximately five miles east of Interstate I-95, Exit 8 in Jasper County, just west of Sun City and the University of South Carolina-Beaufort campus.  Launched in 2002, New River Auto Mall encompasses 42 acres. It currently accommodates 9 dealerships: Audi Hilton Head, Hilton Head Chrysler Jeep Dodge Ram, Hilton Head Hyundai, Jaguar Land Rover Hilton Head, Key Infiniti, Key Mazda, Key Nissan, Porsche of Hilton Head and Hilton Head Volkswagen. 
The ownership group of New River Auto Mall is shared by retail auto industry veteran Warner Peacock, professional baseball legend Ken Griffey, Jr., and attorneys Greg Humphries and Jay Brennan. The organization is known for its quality service and broad selection of vehicles.