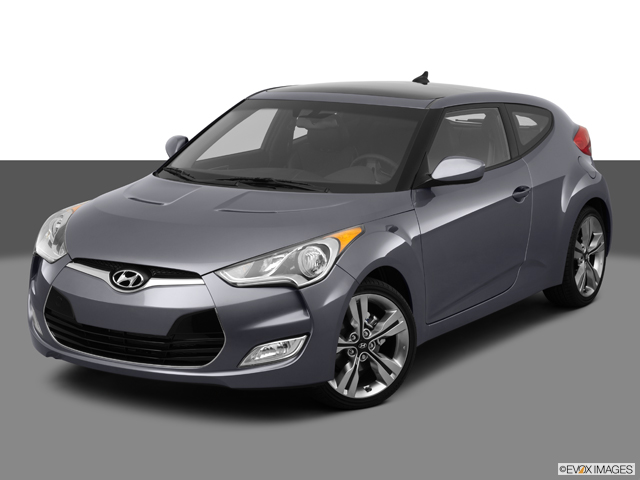 Hilton Head Hyundai is thrilled to report the all-new 2012 Hyundai Veloster has recently earned a GOOD DESIGN Award in the Transportation category for its innovative and unique three-door design. The GOOD DESIGN Awards are presented annually by The Chicago Athenaeum: Museum of Architecture and Design together with The European Centre for Architecture Art Design and Urban Studies. Founded in Chicago in 1950, GOOD DESIGN bestows international recognition upon the world's most prominent designers and manufacturers for advancing new, visionary, and innovative product concepts, invention and originality, and for stretching the envelope beyond what is considered ordinary product and consumer design.
Hyundai's Veloster continues to grab consumer attention and media headlines from experts both inside and outside the automotive industry. For 2011, The GOOD DESIGN Awards were judged at the American Institute of Architects in Los Angeles by an international jury of design professionals, architects, experts, and cultural leaders.
"With Veloster, we want to show consumers that high style, fuel efficiency and affordable pricing can all be found in one vehicle," said Scott Margason, director, Product Planning, Hyundai Motor America. "Veloster stands out from the crowd with a stylish yet functional design. We're honored that GOOD DESIGN is recognizing the beautiful design and unique personality of the car."
Veloster's cutting edge integration of the third-door combined with a breakthrough design inspired by a high-performance sport bike allows Veloster to stand-out from its competition and makes a bold statement about Hyundai's commitment to innovative design. Distinctive black A-pillars give the glass a motorcycle helmet visor appearance and in the front is an aggressive form of Hyundai's signature hexagonal front grille and unique Hyundai-signature LED position lights. Veloster's dynamic rear design has a distinctive glass hatch, dual centered chrome exhaust tips and black lower fascia that complement the assertive front fascia. Inside, the center stack and controls resemble a sport bike fuel tank and the air vents are inspired by motorcycle tailpipes, while the floor console mirrors the seat of a bike.
All winning designs for GOOD DESIGN 2011 can be viewed at the Museum's website: www.chi-athenaeum.org. All products and graphics will be exhibited at The Chicago Athenaeum in the GOOD DESIGN Show for 2011 in Chicago in June, 2012.
To learn more about the Hyundai Veloster, or to schedule your test drive, click here.
About Hilton Head Hyundai
Hilton Head Hyundai, a member of the New River Auto Mall, is located on U.S. Highway 278 approximately five miles east of Interstate I-95, Exit 8 in Jasper County, just west of Sun City and the University of South Carolina-Beaufort campus. Launched in 2002, New River Auto Mall encompasses 42 acres. It currently accommodates 10 dealerships: Audi Hilton Head, Hilton Head Chrysler Jeep Dodge Ram, Hilton Head Hyundai, Jaguar Land Rover Hilton Head, Infiniti of Hilton Head, Hilton Head Mazda, Hilton Head Nissan, Porsche of Hilton Head, Subaru of Hilton Head and Hilton Head Volkswagen.

The dealerships at the New River Auto Mall are owned by retail auto industry veterans Warner Peacock and Don Mealey, professional baseball legend Ken Griffey, Jr., and attorneys Greg Humphries and Jay Brennan. The organization is known for its quality service and broad selection of vehicles.
Press Release Pormoted By Automotive Advertising