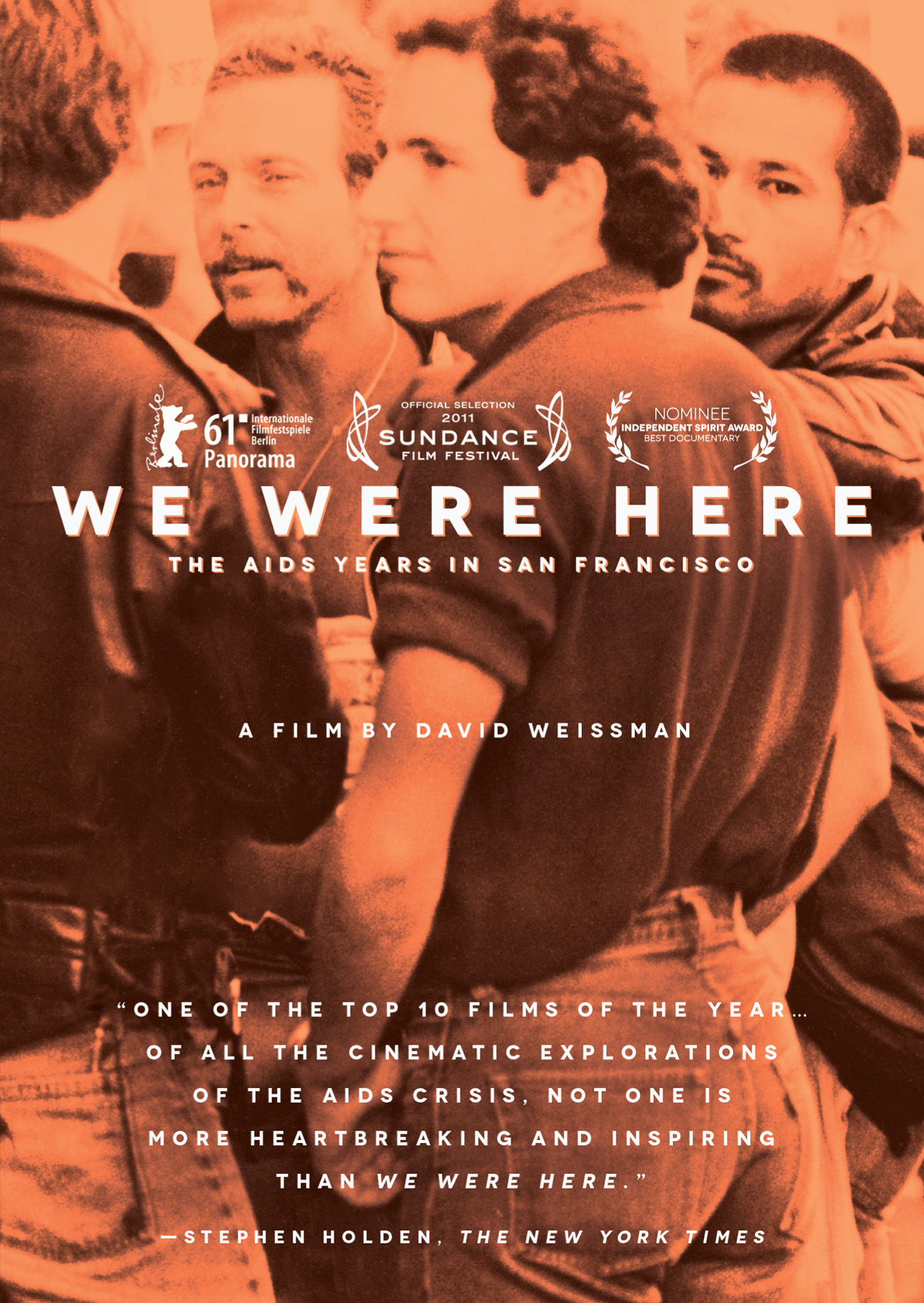 During the early 1980s, a mysterious disease began to appear among gay men in San Francisco. What soon manifested would change the gay community and the world forever.
WE WERE HERE revisits the beginning of the AIDS crisis in America through the eyes of five individuals who lived in San Francisco prior to the epidemic. From their different vantage points as caregivers, activists, researchers, friends and lovers of the afflicted, and people with AIDS themselves, the interviewees share stories which are not only intensely personal, but illuminate the much larger themes of that era: the political and sexual complexities, the terrible emotional toll, and the role of women—particularly lesbians—in caring and fighting for their gay brothers.
Award-winning director David Weissman (The Cockettes, co-directed with Bill Weber) weaves together archival footage that illustrates a compassionate and courageous community coming together in response to suffering and loss due to the disease. Through eye-witness accounts from the very beginning of the epidemic, WE WERE HERE opens a window of understanding to those who have only the vaguest notions of what transpired in those years. As a filmmaker and political activist who arrived in San Francisco in 1976 and was deeply impacted by the epidemic, Weissman brings a unique personal understanding to this history.
WE WERE HERE releases on standard digital platforms and DVD on May 15, following its 2011 premiere at the Sundance Film Festival and a critically-acclaimed national theatrical release. Along with being on many "Top 10 Films of 2011" lists, including John Waters' Artforum list, the film was nominated for Best Documentary at the 2012 Independent Spirit Awards and was shortlisted for the 2012 Academy Award® for Best Documentary. A New York Times Critics' pick, the film premieres on PBS's Independent Lens on June 7.
WE WERE HERE is directed and produced by David Weissman; edited by Bill Weber; director of photography, Marsha Kahm; music by Holcombe Waller. The DVD includes an interview with director David Weissman, AIDS prevention PSAs Weissman produced in the 1990s and the theatrical trailer.