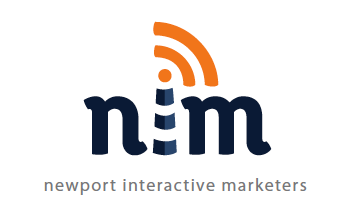 Is your website and social media getting in the way?
Find out With Newport Interactive Marketers
Consumers have their own buying processes and sets of behaviors associated with purchasing goods and services. Potential clients have questions, concerns, and expectations about their experiences with your brand. How do we combat the unpredictability of consumer conduct? Revenue Coach Kristin Zhivago knows that the buying procedures don't have to be unpredictable after all!
By helping CEOs and entrepreneurs grow their companies, Zhivago coaches companies and crafts strategies to bring their businesses to the next level. By interviewing thousands of clients and consumers, Kristin has discvoered an edge that is customer-centric and extremely successful in business practice. Learn from Kristen during "Optimize Online Marketing With Secrets of a Revenue Coach" at Newport Interactive Marketers networking event on Thursday March 1, 2012 at 6 p.m. at 41North (351 Thames Street, Newport R.I. 02840). This event is free and open to the public. Preregister at http://bit.ly/RevenueCoachNIM
Newport Interactive Marketers is sponsored by Designated Editor.
What: Optimize Online Marketing With Secrets of a Revenue Coach with Newport Interactive Marketers
When: Thursday, March 1, 2012. 6 p.m. Networking, 7 p.m. Presentation
Where: 41North, 351 Thames Street, Newport R.I. 02840
Who: Marketers, business owners, graphic designers, SEO experts, PR pros, and more
Cost: Free
Contact: Sue@NewportInteractiveMarketers.com
Preregister: http://bit.ly/RevenueCoachNIM