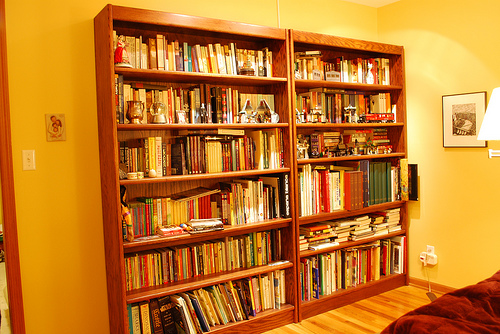 Children sometimes need a little nudge to start reading. And authors also appreciate a little encouragement – a reason why children's book of the year awards are such a great idea.
Arts and crafts company Baker Ross has lots of educational resources such as reading encouragement bookmarks and stickers which provide ideal incentives for kids to become bookworms. Authors, meanwhile, can look forward to having their book praised by judges at annual award ceremonies – a great reward for all the hard work that goes into creating captivating stories!
Below is a list of some of this year's winning books.
Cats Ahoy! By Peter Bently – winner of the 6 and under category Roald Dahl funny prize
Author Peter Bently uses pictures, rhymes and a cracking plot to raise the laughs in this book. The story concerns a cat with a cunning plan; one which is formed when a boat comes into harbour carrying a large catch of haddock.
If you like cats, pirates and ghosts then you'll love this book. Fans of Bently's work can always check out other books of his such as Shark in the Dark . By the way, isn't it a coincidence that the author's name is so similar to that of Peter Benchley; the man who wrote Jaws?
Return to Ribblestrop by Andy Mulligan – winner of the 2011 Guardian children's fiction prize
The Guardian children's fiction prize claims to be unique as authors are only able to win the prize once. This year South-London born Andy Mulligan joins the ranks of one-time winners such as Phillip Pullman and Jacqueline Wilson.
Return to Ribblestrop, the sequel to Ribblestrop, helped Mulligan achieve this feat.
Return to Ribblestrop features old characters Millie and Sanchez who must help the over-worked headmaster cope with a challenging new intake of pupils at Ribblestrop school – including a footballing protégé, a trainee psychopath and a pregnant panther.
Mulligan describes the book as "violent, irreverent, politically incorrect, anti-adult and pro-child". But he didn't mention the novel's "warmth and heart" – something which caught the judges' eyes.
How the World Works by Christiane Dorion and Beverley Young – winner of the Royal Society Young People's Book Prize 2011
If the earth is spinning then is the ground moving beneath our feet? How can the sun and moon both be in the sky at the same time? Where are clouds going as they move across the sky? These are the types of questions which are answered in How the World Works; a pop-up book suitable for those aged ten plus which should save parents a lot of time answering questions.
The Brilliant World of Tom Gates by Liz Pichon – winner of the Roald Dahl 'funniest book for children aged seven to fourteen' award
This book has the seemingly-unfunny idea of publishing a fictitious schoolboy's homework diary as a book.
But Tom Gates isn't just any old schoolboy and his homework diary isn't just any old book; it charts the humorous ups and downs of a schoolboy whose battles with his sister, teachers and parents will ring a bell with many readers.
Expect lots of rants, lots of scribbles and lots of CAPITAL LETTERS leaping out from the page. Brilliant World: brilliant book.
A lot of the Book of the Year winners – such as the Costa and Blue Peter awards – won't be announced until January 2012; here are two top tips regarding possible future winners.
Animal Tales by Terry Jones
This book proves that Monty Python star Jones's quirky sense of humour works well in children's literature. There are no dead parrots in this illustrated book but there is a flea who thinks he is the manager of a chain of mega-stores and a skunk who falls madly in love with a bear.
The Highway Rat
Author Julia Donaldson said in a recent newspaper interview that she is fed up with The Gruffalo, her most famous book. The book's success, she explains, has overshadowed her many other books; she's written 160 – some of them are even written in Hebrew! Yet she can't resist inserting some of The Gruffalo's best-loved characters into her latest picture book, The Highway Rat.
Expect to see The Highway Rat catch a host of Book Prize awards in the New Year. Perhaps it will remind the world that there is far more to Julia Donaldson than just The Gruffalo.